Help us #findbertie
30th July 2018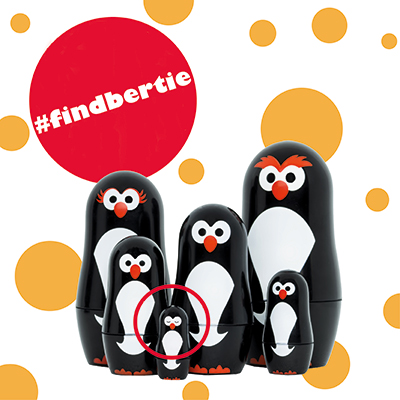 As you might have heard, Bertie, our baby penguin, has gone missing. Bertie's parents and siblings (as well as the rest of his National Rail family) are pining for him, and wishing for his safe return.
Brutus and Bella P. were holidaying in Britain with their two youngest children Bernard and Bertie before tragedy struck, late last night. The family, who had travelled all the way from Antarctica, had been looking forward to creating lots of fun family memories as they explored Britain by train, with their Family & Friends Railcard. They can't believe the horrific turn their holiday has taken, and are appealing to the public to help them find their baby bird.
"I just can't believe this has happened, our little Bertie was so looking forward to our first family vacation. We were due to go to the today zoo to meet some of our extended family." – sobbed Bella.
Bertie's father Brutus is a trained classical pianist and travels to London regularly for performances. Wife Bella is based in Antarctica and cares for their two youngest children. Bertie also has two older siblings who now live in the Galapagos, but are on their way to London to be with their family.
Bertie's whereabouts are currently unknown. He was last seen with his family Victoria Station in the early hours of Saturday morning.
If you would like to learn more about our efforts to #findbertie and how you can help click here.