Glasgow Film Festival: all you need to know
27th February 2023

Movie lovers assemble – Glasgow's epic film festival is back for another year, with more eclectic cinema than ever before. There'll be Hollywood classics (The Birds, Roman Holiday, Taxi Driver), quirky documentaries (Mister Organ, Free Money), family-friendly fare (Moana) and frightening flicks (Here For Blood, 13 Exorcisms) – and that's just for starters.
From dates and tickets to train travel (you can save more money for your cinema tickets with a Railcard) here's everything you need to know about Glasgow Film Festival 2023, taking place from Wednesday 1 March to Sunday 12 March .
Planning your visit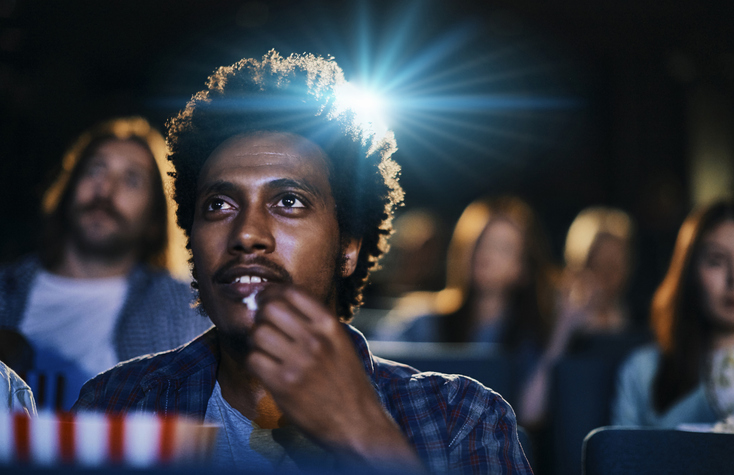 The essentials
First, the practical stuff. Here are the details you need to know ahead of your trip to Glasgow Film Festival this year.
When does Glasgow Film Festival take place?
Glasgow Film Festival takes place between 1 and 12 March.
Do I need to book tickets for Glasgow Film Festival?
Tickets can be booked through the Glasgow Film Festival website. To avoid disappointment, it's best to book some tickets in advance.
Where is it happening?
The festival will take place at three main venues across Glasgow:
Glasgow Film Theatre

Cineworld Renfrew Street

Centre for Contemporary Arts (CCA)
There will also be a special show at the Queen Margaret Union.
Is it accessible?
In short, yes. Known as the "world's friendliest film festival", Glasgow goes to great lengths to ensure everybody is represented, both on and off the screen.
For accessibility details, we recommend you check out the festival's calendar on the official website.
How to get there by rail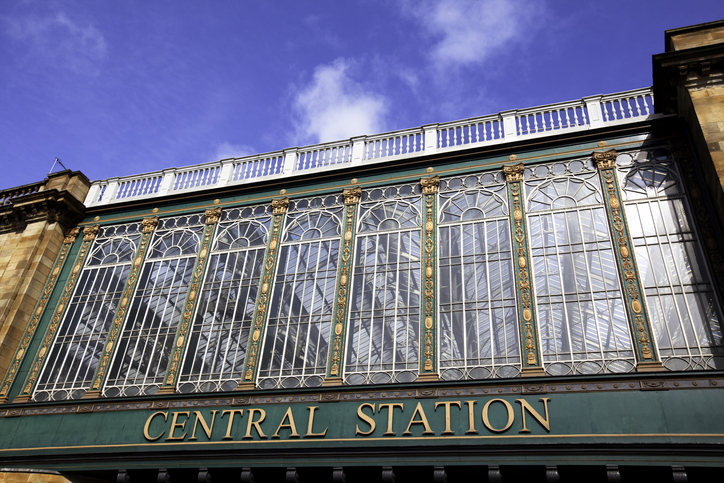 Next, getting there by train. Glasgow is well connected by rail, with several major train stations at the centre of the city, including:
Glasgow Queen Street

Glasgow Central Station

Charing Cross (Glasgow)

Argyle Street
The main venue, Glasgow Film Theatre, is a 10-minute walk from either Queen Street or Charing Cross. The closest station to Cineworld Renfrew Street is Queen Street (a 5-minute walk). For the Centre for Contemporary Arts (CCA), head to Charing Cross. The venue is a 5-minute walk from there.
What to see and do
Opening Gala: Girl
The Glasgow Film Festival opens with Girl, the debut feature-length film from BAFTA-nominated actor, writer and director Adura Onashile.
The film tells the story of mother Grace and daughter Ama, as they try to find their place in a new city. Onashile is hotly tipped as one to watch in 2023.
After the screening, head over to the Opening Gala Party at Citation Glasgow. Your ticket includes admission here.
Under the Skin
A special 10th-anniversary screening of Under the Skin will be accompanied by the BBC Scottish Symphony Orchestra in this special event.
The film follows Scarlett Johansson, a "sleek alien temptress", through the streets of Glasgow as she hunts for unsuspecting victims.
The film closed the 2014 edition of the festival and is a must-see for horror and sci-fi fans.
FrightFest
Speaking of scary movies, catch FrightFest, the mini horror festival within the main film festival.
Expect the gory (Pensive), creepy (Winnie-the-Pooh: Blood and Honey) and downright daft (Here for Blood) over 3 days of unfiltered horror.
FrightFest takes place from 9 to 11 March at the Glasgow Film Theatre. A popular choice with festival goers, book your tickets in advance to avoid disappointment.
Closing Gala: Polite Society
Tune in to the raucous action comedy that is Polite Society to close the film festival.
Polite Society tells the story of British Pakistani schoolgirl Ria (Priya Kansara), an expert martial arts fighter with dreams of becoming a stuntwoman, who ends up on a quest to save her sister. Think Crouching Tiger, Hidden Dragon action with a dash of Bollywood style and fun.
If you attend the Closing Gala, you'll be able to go to the Closing Night Party on the same ticket. Venue details haven't been announced yet, so keep an eye out on the official festival site.
Food and drink
There are plenty of snacks and drinks on offer across the main venues but if you're looking for something a little more substantial, the festival's organisers recommend some of the following restaurants:
The butterfly and the pig –great food, funny menu ("Och aye…… the three-legged monster, Haggis fritters served with peppercorn sauce and a wee side salad)
Red Onion – serving classic Scottish dishes with a modern twist
Mharsanta – say hello to hearty, crowd-pleasing grub
Keep more of your spending money with a Railcard. Save up to 1/3 on your train tickets.