A Family Weekend in London
2nd May 2017
Lisa Brazier, the mum behind Mummy Piggles, took her family to London for a fun filled weekend.
Our time together as a family of four is rare – my husband works shifts within the NHS and I'm self-employed – so we made it our aim this year to make the most of the few weekends we get together and really try to spend some quality time together as a family.
Unfortunately, we're a very travel phobic family. The prospect of bundling the children into the car for a five hour round trip fills me with dread and I find that there aren't enough snacks/ movies/ repeats of the frozen fever soundtrack to keep my girls happy for the duration of the journey (not to mention the multiple service station toilet breaks!)
The only sensible solution seemed to be to travel to our destination by rail, not only allowing us more free time to help engage and entertain our children, but to avoid pesky traffic jams and pit stops (hello on-board toilets) and reduce our fuel costs. Fortunately, our Family & Friends Railcard gave us 1/3 off rail fares (for up to 4 adults) and 60% off (for up to 4) kids between 5 and 15, making a significant time, cost and energy saving.
We stayed at the Hilton at London Euston, a slick booking on our part, so that we could slip straight from the Hotel to the tube and ensure we didn't waste any time on our final day dragging luggage around London with two small children in tow. Our family room was enormous, with a king size bed and double sofa bed, and had a spacious bathroom (with bath and separate shower) to avoid morning clashes and grumbles.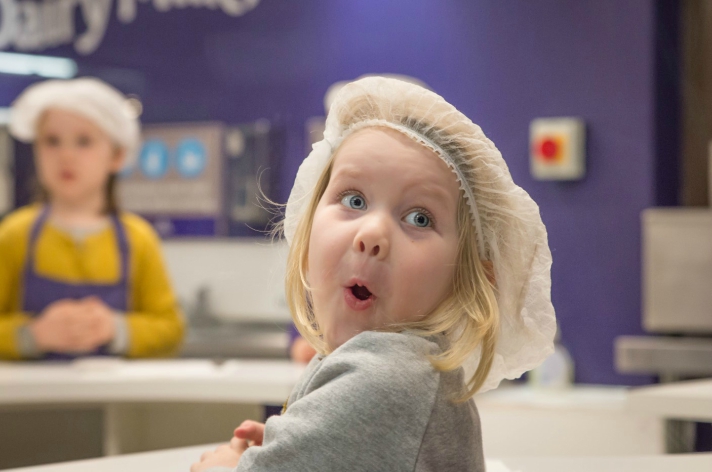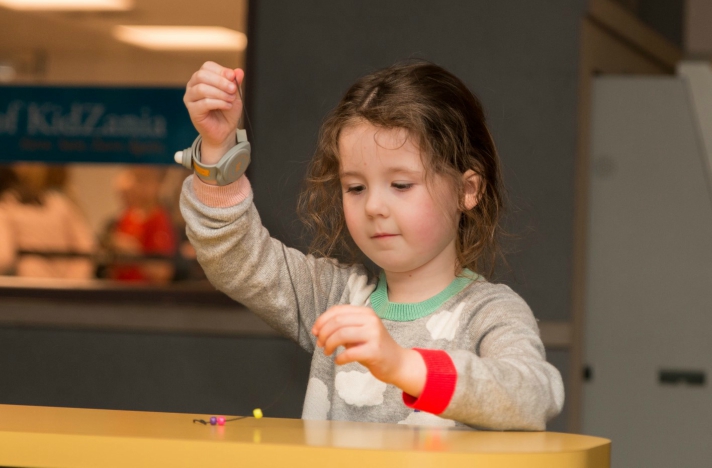 Our itinerary was tight for the weekend, we had two days to fit in the very best that London could offer families. First on the agenda was Kidzania, a child-sized city based in Westfield, where children rule all. The centre holds over 60 real-life role play adventures where children learn (and earn) through play. The first job the girls were offered was to deliver stem cells to the local hospital, where some very important surgery (by children) was taking place. High-vis jacket donned and clip boards at the ready, the girls took their precious cargo into the hospital, where it was duly signed for. Upon their return to the courier company they had been employed by, they were given 6 Kidzos (the currency in Kidzania), which was very quickly spent in the Arts and Crafts Shop. We spent a good four hours within the city and the girls were able to make their own lunch at Gourmet Burger Kitchen, make their own dessert at Cadbury, watch a puppet show in the theatre (performed by other children) and work within a photography studio, amongst other things. Our four hour stay at the attraction was based on the recommendations given by the Kidzania website, which was ambitious for us at best, due to the queues within city to carry out work. If you plan to visit on a weekend or school holiday, allow yourselves extra time as this place gets busy, but the number of people visiting Kidzania can be totally justified, as this place was our favourite attraction of the weekend.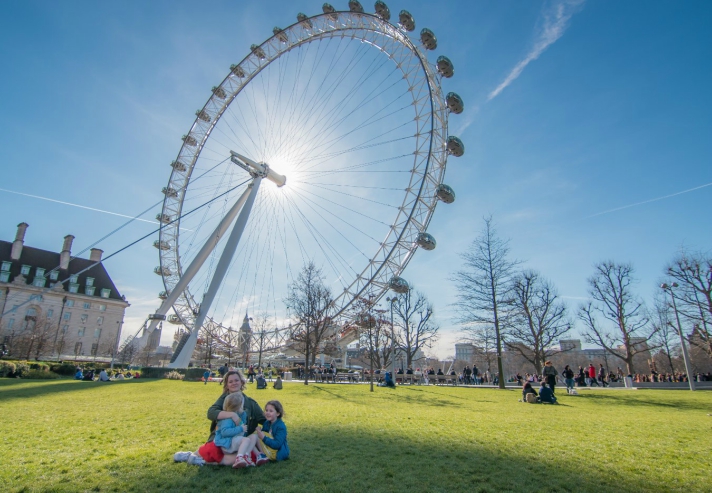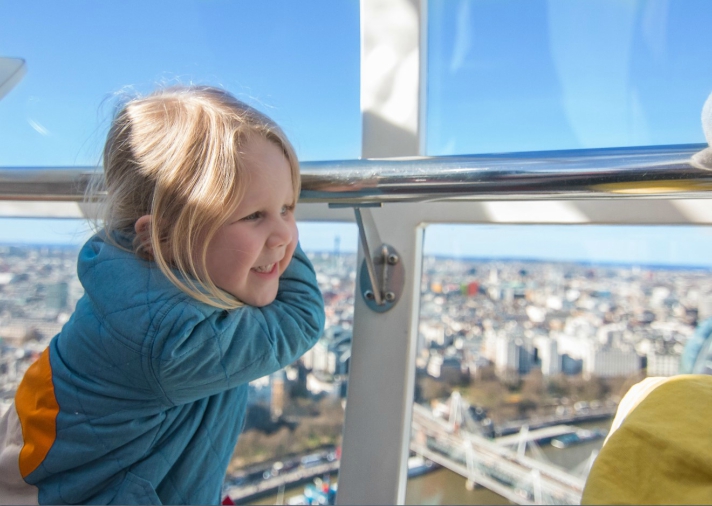 Next stop, we headed over to the London Eye for some sightseeing and a spin. We had pondered over whether or not our two young girls would be interested enough to sit through a 20 minute rotation, but we needn't have worried. After some initial acrophobia from our eldest, we soon all settled down and were able to show them some of the wonderful sights of London, helped by the in-pod touch screen navigators, which pointed out the places of interest within the skyline. The queues for this attraction were well over an hour, but as we had pre-booked we were able to hop on within five minutes.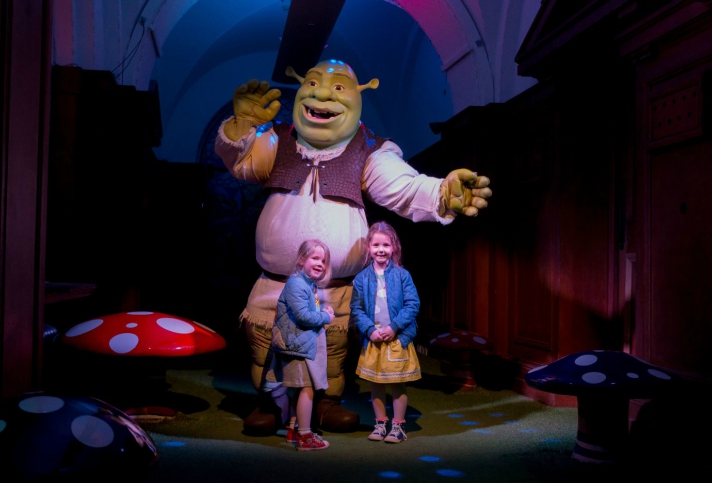 A few doors down from the London Eye we stopped off at our next attraction – Shrek's Adventure. Unsure what to expect, we were quickly pulled into an interactive fairytale show, where we were the unfortunate main characters who had accidentally run over one of Rumpelstiltskin's favourite witches. Our adventure took us to meet the Ugly Sister, Puss in Boots, Princess Fiona, Gingey the Gingerbread Man (and the Muffin Man), Sleeping Beauty and ultimately Shrek, who helped us save the day from the wrath of our newly-made enemy. The actors through the experience were professional and engaging and we were moved from scene to scene quickly, so the children had no time to get restless or bored. Fortunately we had pre-booked our tickets and so were able to walk straight in, but there was quite a queue there in the afternoon, so our top tip is to either pre-book, or get there early!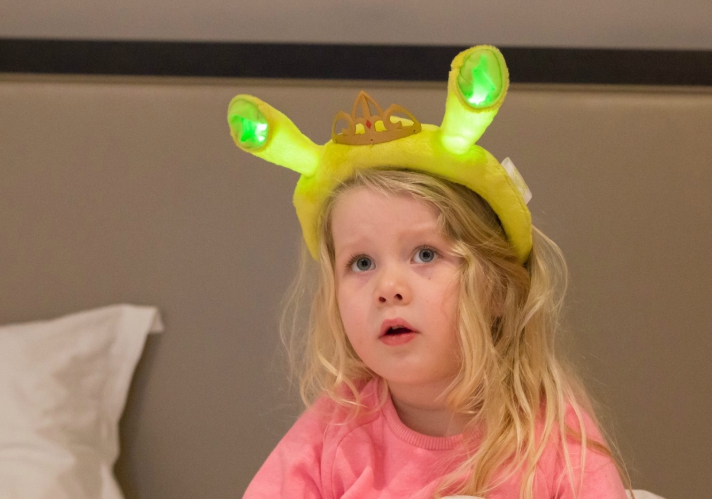 Exhausted from our busy day, we spent the evening sitting down to a family meal in Wahaca in Oxford Circus. Mexican food isn't our usual choice for a family meal, but after a quick google search, we found that it was rated very highly as a family-friendly restaurant. Presented like a street food menu, where you choose either a main dish, or several smaller dishes (tapas style), I decided to go for a smoky chicken and avocado tostada and the crispy prawn tacos, followed by the cricket (yes, actual crickets) brownie, all of which were mind-blowingly delicious, beautifully fresh and vibrantly presented. The girls had their very own build-a-taco kit each, containing grilled chicken, wraps, cheese, lettuce, guacamole, tortillas and salsa, something I wouldn't ordinarily present to them at home, but in London, they wolfed down.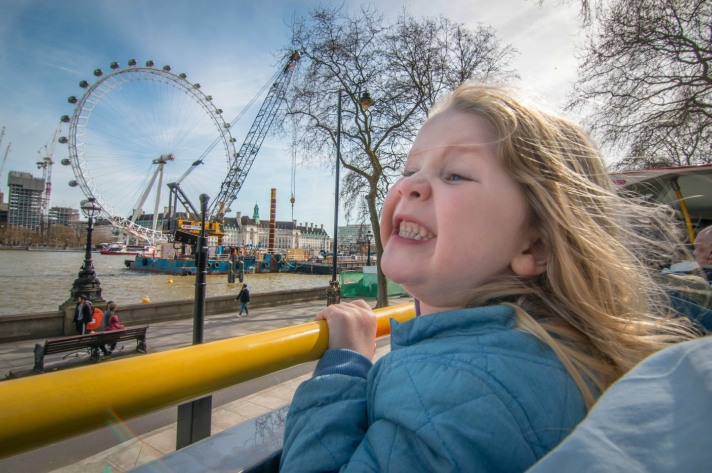 Following our busy Saturday in London, we decided to take it a little slower for our Sunday in the city. After a slow breakfast in the Hotel (Hilton breakfasts are incredible by the way), we decided to see as much of London as we could aboard The Original Tour – A London sightseeing bus. It took us a full two hours to make it all the way around the city, but we were able to show the girls Buckingham Palace, Tower Bridge, the Tower of London, St Pauls Cathedral, The Shard, Trafalgar Square and many others, without once having to convince a lagging child to walk a few steps farther. It also helped that the girls received a goodie bag on their arrival with some activities to keep them entertained whilst they looked out for the attractions on their maps.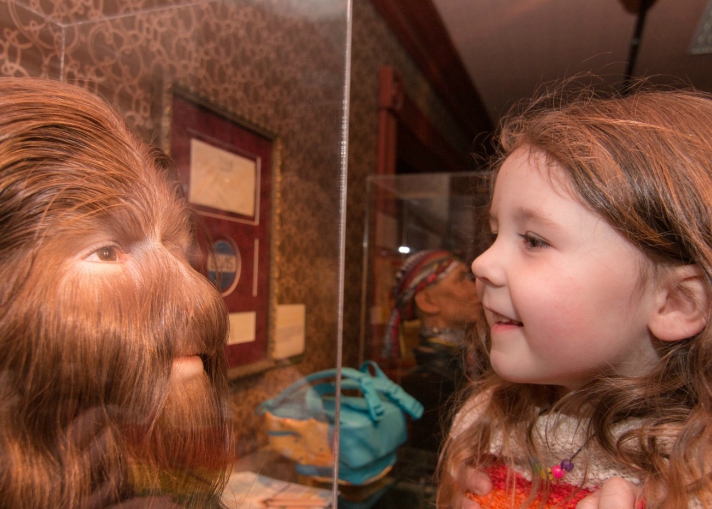 Perked up by a Pret a Manger (I spotted over fifty in London, they're everywhere) for lunch, we headed to our final stop, Ripley's Believe It or Not– a kitsch museum of oddities and strange artefacts. A firm favourite of mine growing up, I was keen to take the girls there to see what they thought of the weird and wonderful contained within. It didn't take long for the girls to catch on that this wasn't any ordinary museum (the first room you go into has a collection of two headed animals on display) and they ran from room to room, eager to see what strange discoveries they'd find. The mirror maze was, without a doubt, the highlight of their time there. A few bumped noses aside, the girls squealed as they went through the maze over, and over, and over again. You would think that it would get easier each time, but it's as confusing as it is huge.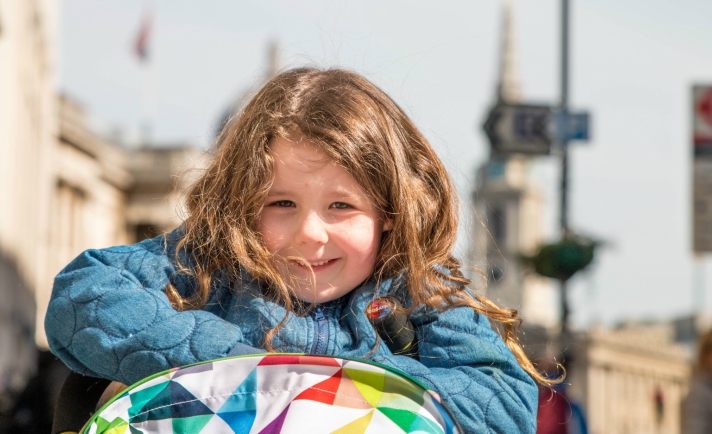 I couldn't be more thrilled with our experience of London. We had to the most wonderful time and got to see so much more than the usual 'Natural History Museum and Science Museum' trips we usually end up making to the city. If we've learned anything for our trip, it's the following:
1) Get yourself a Railcard and subscribe to the mailing list to receive discounts and offers on trips and days out.
2) Reserve seating for your journey close to the on board toilets (no one likes to be windmill punched by child running through several carriages) and with a table if you can get one.
3) Bring the iPad, snacks, water, magazines and music. Which, for us, was only an hour and a half on the train, seemed like a lifetime for young children, we very quickly found out.
4) If you choose to stay in a hotel and have small children, find one close to a tube station to cut down on your walking (moaning) times.
5) Get the kids on wheels – we took a collapsible pushchair and a buggy board and collapsible scooters to help us get about with the children.
6) Have fun – we all know that a break with the kids doesn't always feel like a break, but by carefully planning your stay (pre-book tickets and restaurants in advance) you can avoid any unnecessary waiting and spend more time relaxing with your children.
By Lisa Brazier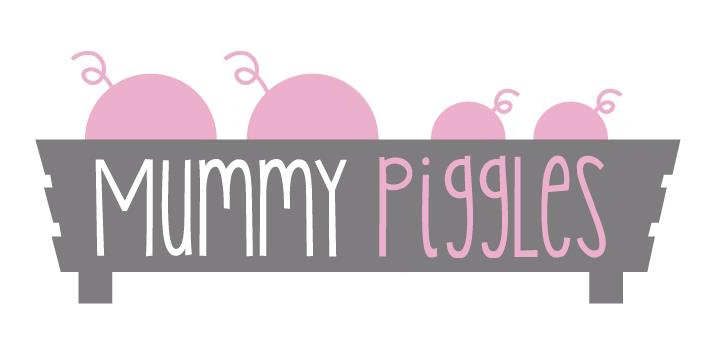 Latest Articles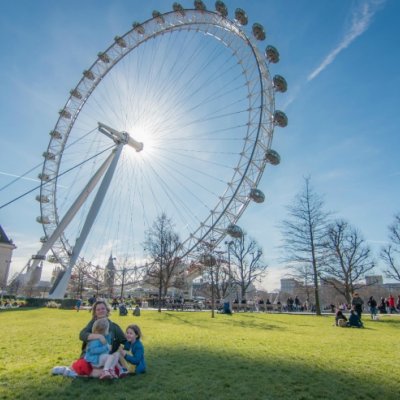 2nd May 2017
Lisa Brazier, the mum behind Mummy Piggles, took her family to London for a fun filled weekend.... read more