How to Login to your Account
Now that you've created your Railcard account, you can follow these steps below to login and manage your Railcard.
Note: If you didn't buy your Railcard online, or if someone bought a Railcard on your behalf, you will not have a Railcard Account. Please click here to create a new account online.
Logging into your account
On a browser, start by heading to My Acount. You will land on a page asking you to Register, click on the link that says "Already have an account? Login here" to be directed to the login page.
Note: You do not need to login in to use the Railcard app. However, you will need your download code to add your digital Railcard on the Railcard app. You can generate a new download code by logging into your account and going to "Manage Device", click here to find out more information on digital Railcard download codes.
Once you're at the login page, type in the email address associated with your account, in most cases this will be the email address used when you purchased your Railcard online.
In the second box, type the password used to create your account. Your password will be at least 8 characters long, contain a digit, a special character, and an upper and a lower case character.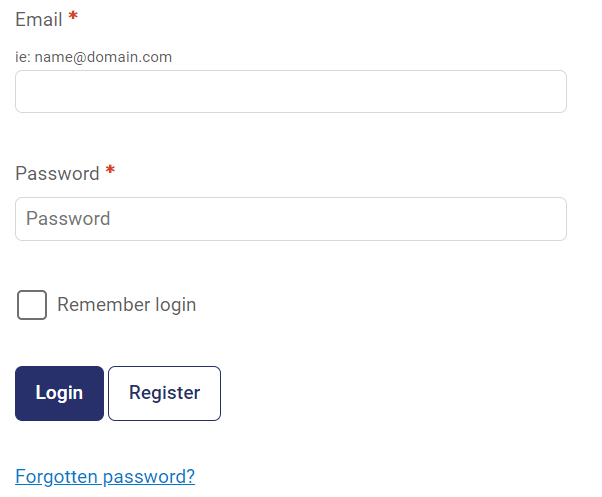 Forgotten your password?
If you have forgotten your password, first make sure that you're logged out of your Railcard account, and go to https://id.railcard.co.uk/Account/RecoveryEmail.
Note: If you have an online login from our old website, you can create a new password using the forgotten password link (above).
Enter the email address associated with your account, select "I'm not a robot", and press 'Submit'.
You will then receive an email from no-reply@nationalrail.co.uk, with a link to reset your password. The email should arrive automatically, if you are unable to locate your reset password email, please check your junk mail folder.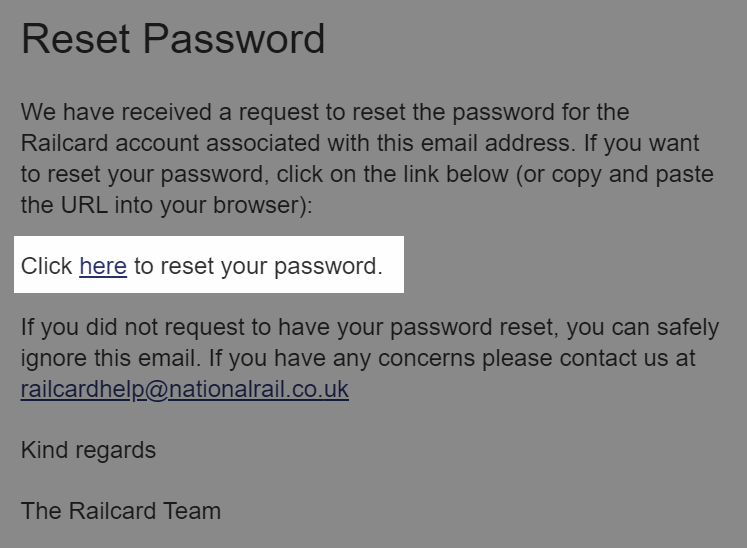 Click the link in the email, enter your email address and your new password, and select 'Reset Password'.
Once you have reset your password, follow the steps above to log into your Railcard account.