Worldwide Easter traditions you can experience in Great Britain
20th February 2018
Experince Easter around the world right here.
Easter is celebrated differently all throughout the world so we've highlighted some fantastic events you can attend here in GB. So, take advantage of saving 1/3 off rail travel by using your Railcard and start exploring.
1) UK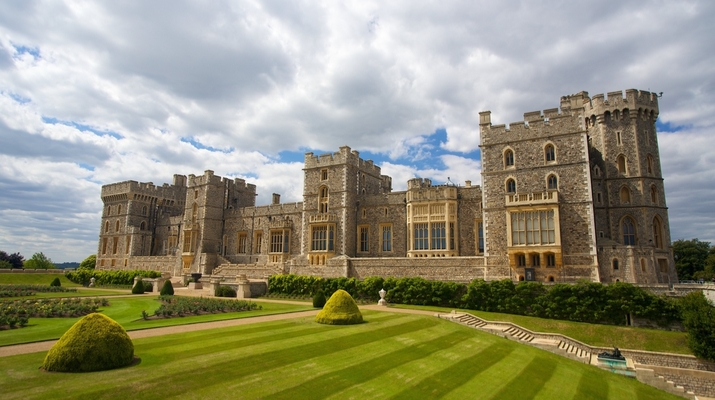 We'll start with an easy one. One of the most famous traditions in the UK is the Royal Family making their way to Windsor Castle to celebrate Easter Sunday. It's one of the rare times the whole, extended, royal family comes together. If you're an avid Royal fan it might be your best chance to see them all at once and maybe even get some photos.
Closest Station: Windsor & Eton Central
2) Vatican City - Italy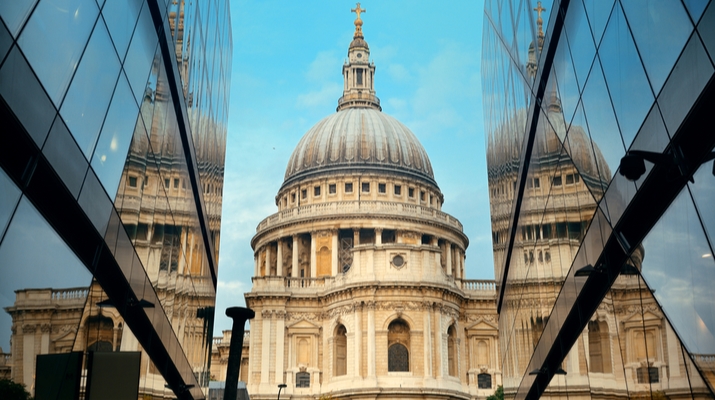 Every year thousands of people travel across the world to Vatican City, to be part of Easter mass run by the Pope. For those of you who would love to experience this but don't want to travel to Italy, a great alternative is London's St Pauls Cathedral. This stunning venue comes alive around Easter, with people flocking to take part in the Easter service. You'll also get to experience it's fine choral tradition, which is led by their talented choirs. It's the perfect choice for those who don't mind getting up to early, to arrive for 7.30am.
Closest Station: St Paul's
More information: https://www.stpauls.co.uk/calendar/easter-day
3) America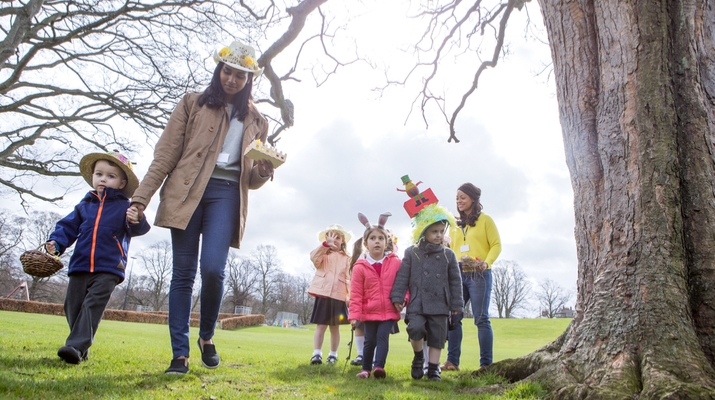 Like many Easter traditions, the Easter Egg Hunt's origins can be recorded back to the 1700's, where the Pennsylvania Dutch would encourage a mystical hare to lay eggs for children to collect in fields. Make sure you thank them, the next time you're trying to find/hide your tasty chocolate eggs. This Easter the National Trust has teamed up with Cadbury to give you an Easter egg hunt on a bigger scale, at some of the most beautiful surroundings in Britain.
Closest Station: Wilmslow - Our Fav is the Quarry Bank National Park
But find out your nearest one here: https://easter.cadbury.co.uk
4) Germany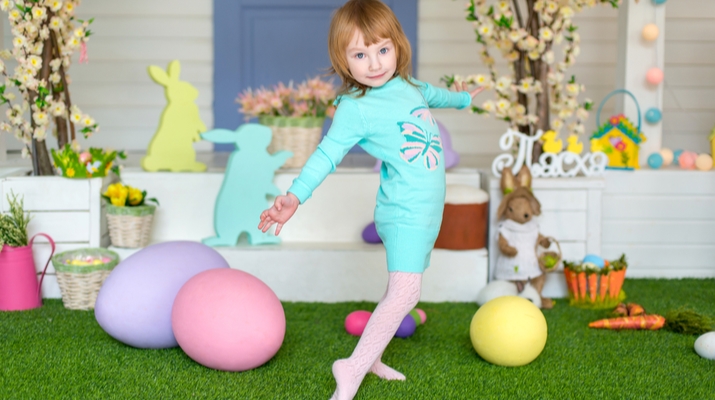 Germany is responsible for a lot of traditions we now take for granted (you can thank them for the Easter Bunny) but one you might not have experienced yet is egg dancing - not anything the like picture featured. The fragile nature of eggs brings some added danger to this tradition, as you try to dance around a floor full of eggs without breaking them. Rules vary but you can experience an enjoyable day of egg dancing, egg rolling, and an Easter Bonnet Parade in Shropshire.
Closest station: Telford Central (some bus travel may be needed)
Find out more here: https://www.shropshiretourism.co.uk/whats-on/egg-dancing-egg-rolling-and-easter-bonnet-parade.html
The long Easter weekend is a brilliant excuse to spend some time with your loved ones. This year, why not use your Railcard to visit somewhere new and experience some traditions you aren't familiar with.