Top 7 places to take the kids this autumn half term
7th October 2019
Discover our round up of the best things to do with kids this autumn.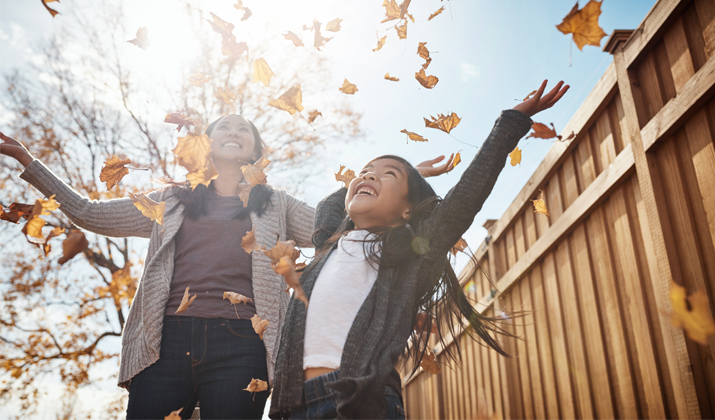 With half term around the corner, we put together a guide on the best places to take the kids to, keeping them entertained during the school break.
With the Family and Friends Railcard, travel on the same trains to the same destinations with 1/3 off adult fares and 60% off kids' fares. For just £30 a year, it works on up to 4 adults and 4 kids between 5 and 15 years old, meaning that the card will have paid for itself after only a couple of trips.
Become the champion of the family when you take the kids on the best staycation ever as this half term.
Edinburgh

Arrive at Edinburgh Waverley where you're just a stroll from Edinburgh Castle and Camera Obscura, featuring five floors of fascinating optical illusions and hands-on exhibits. If you're brave and up for a laugh, go on an underground journey bringing Edinburgh's murky history to life with thrilling rides and spooky shows at The Edinburgh Dungeon and get 2FOR1 when you go by train.

Travel for 2 adults and 2 children from Newcastle to Edinburgh costs £95.40 with a Family & Friends Railcard (save £72.90).*
Llandudno

Llandudno? More like Llandudyes when you kick off a trip to North Wales by hitching a ride to the summit of the Great Orme on the UK's longest passenger cable car. Head back down to Happy Valley after where the kids will love running around Alice in Wonderland sculptures and finish your adventure with fairground rides on the town's Victorian promenade.

Travel for 2 adults and 2 children from Stoke on Trent to Llandudno costs £76.90 with a Family & Friends Railcard (save £58.70).*
Kendal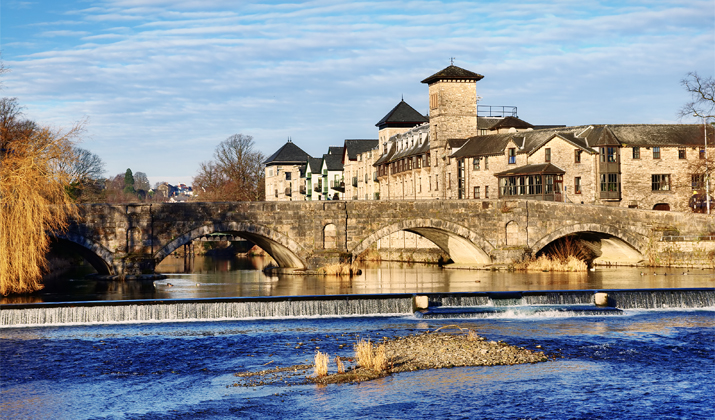 Whether you're looking to escape to the country for a quiet day out or up for something more active, the gateway to the Lake District has it all. From cake-filled tea shops and cobbled lanes to taking a hike up to the ruins of 12th-century Kendal Castle, your little knights will have all the space they need to run around as you enjoy 360-degree views of the town below.

Travel for 2 adults and 2 children from Manchester Piccadilly to Kendal costs £36.40 with a Family & Friends Railcard (save £27.80).*
Margate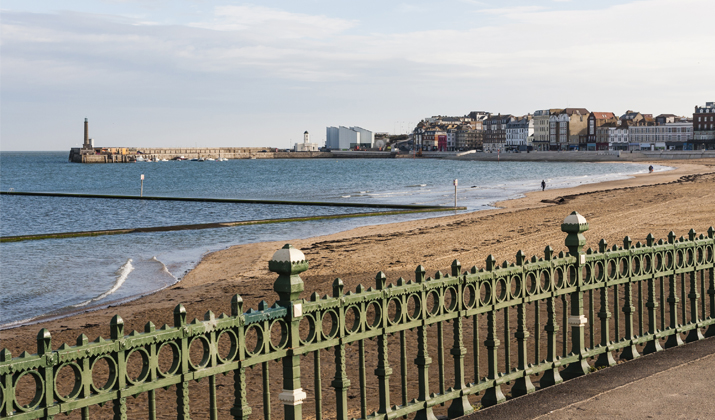 Take the kids to the sea to see what they can see and with the beach just a short walk from the station, you won't be hearing "Are we there yet?" any time soon. Too cold for a splash about? Discover Dreamland with 2FOR1, the pleasure park packed with rollercoasters, retro rides, classic seaside foods and even interactive art exhibits.

Travel for 2 adults and 2 children from London Victoria to Margate costs £42.90 with a Family & Friends Railcard (save £32.70).*
Warwick

Bursting with activities perfect for all ages, discover Warwick Castle for an amazing day out. Choosing your path in a Horrible Histories maze, marvelling at birds of prey taking flight during displays of aerial acrobatics and exploring the castle through daily shows and activities are just some of the ways you can spend your day exploring the 900-year-old castle. Save even more when you go by train and get 2FOR1.

Travel for 2 adults and 2 children from Birmingham Moor Street to Warwick costs £14.30 with a Family & Friends Railcard (save £10.90).*
London

Whichever station you arrive into, you'll be spoilt for choice with what to do. Hop on and off City Cruises as the family sees the capital from a whole new angle and goes from one activity to the next, explore what lurks beneath the waves at SEA LIFE London, go "far far away" as the kids join their favourite characters at DreamWorks Tours, Shrek's Adventure! London, discover beauty beneath the skin at BODY WORLDS London and come face-to-face with some of the hairiest, scariest, tallest and smallest animals at London Zoo. The best part? You'll get 2FOR1 entry on all these attractions when you go by train!

Travel for 2 adults and 2 children from Leicester to London Euston costs £119.90 with a Family & Friends Railcard (save £91.60).*
Brockenhurst

Go on an active day out when you arrive straight in the heart of the New Forest ready for an amazing cycling experience. Whether you're bringing your own bike or planning on hiring one, immerse yourself in beautiful landscapes and if you're lucky, you might even spot semi-wild ponies wandering around town.

Travel for 2 adults and 2 children from Southampton Airport Parkway to Brockenhurst costs £15.50 with a Family & Friends Railcard (save £11.80).*
* Prices based on same-day standard return travel off-peak on 19 October, as checked on 4 October