Top 10 attractions for less
22nd July 2021
Now restrictions have eased you may be thinking about places to visit and attractions to enjoy this summer. So, knowing the most sought-after destinations might be helpful, right? That's why we've compiled a list of top 10 attractions you can visit for less. Most of these are also available on 2FOR1 when you travel by train so make sure you book in advance through the Days Out Guide.
01. Alton Towers
The largest theme park in the UK, spanning 910 acres of land in central Staffordshire, and home to 10 themed areas filled with adventure so that there's something for everyone to enjoy.
There are over 40 rides and attractions ranging from laughs and frights to young fun and thrills. There's also a fantastic new ride perfect for both old and young alike.
Getting there.
Uttoxeter station is the nearest train station to Alton Towers, just 10 miles from the resort. Uttoxeter station is just a 30 minute bus journey to the resort. You can save over £7 when travelling with a 16-25 Railcard from Birmingham to Uttoxeter*.
02. Thorpe Park
Located between Chertsey and Staines-Upon-Thames in Surrey, the park is home to over 30 exhilarating rides, including Stealth – the UK's fastest roller coaster, as well as unmissable live events.
Thorpe Park Resort is also home to exciting family attractions such as Angry Birds 4D Experience, the iconic Flying Fish junior coaster and the gravity-defying fun of Zodiac and magic carpet ride Quantum. A great day out for getting all the family together again.
Getting there.
From Staines Railway station you can take the 950 Express Bus which goes to THORPE PARK Resort every 15-20 minutes. You can save approx. £8 when travelling from London Waterloo to Staines with a Two Together Railcard.*
03. British Museum
Discover what human culture and history have been like for over two million years at what you can consider a museum of the world, for the world.
The museum houses world-famous objects such as the Rosetta Stone, Parthenon sculptures, and Egyptian mummies. With up to six million visitors a year, the museum curates special exhibitions in addition to its vast permanent collection.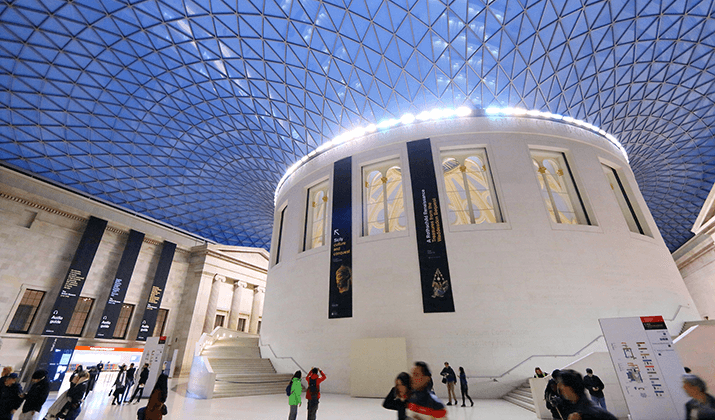 Getting there.
London Euston station is a 15 minute walk or a 10 minute bus journey from the British Museum. You can save over £5 travelling from Milton Keynes to London Euston with a Senior Railcard*.
04. Kew Gardens
In southwest London, the world's most extensive collection of living plants and an internationally renowned scientific research centre are housed in this magnificent botanical garden.
Experience beautiful glasshouses, including the iconic Palm House with its tropical rainforest; the Princess of Wales Conservatory, which features ten different climate zones; and the Waterlily House, home to enormous lily pads.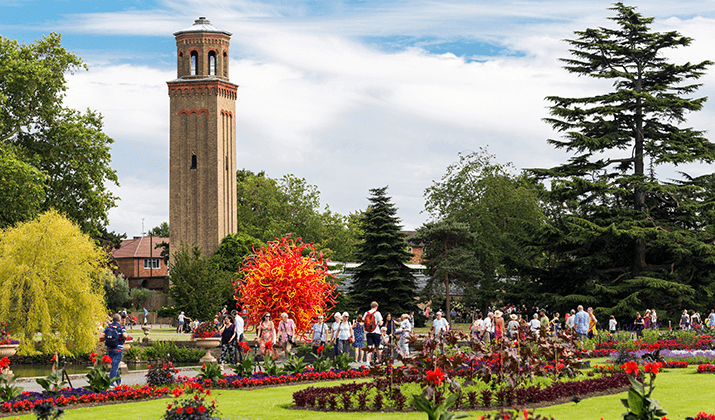 Getting there.
Kew Bridge station is 800m from Elizabeth Gate, via Kew Bridge. You can save over £7 when travelling from Reading to Kew Bridge with a 26-30 Railcard*.
05. Tate Modern
Located on the banks of the Thames, the former Bankside Power Station houses Britain's national museum of modern and contemporary art.
The Turbine Hall spans the entire building, and you can find fantastic works for free from artists like Cézanne, Bonnard, Matisse, Picasso, Rothko, DalÍ, Pollock, Warhol, and Bourgeois.
Getting there.
Blackfriars 300 metres from the South exit; 800 metres from the North exit. Or if you fancy a walk from London Waterloo, stroll over the river and head to the South Bank. You'll be there in 20 minutes. You can save over £8 when travelling from Basildon to London Blackfriars with a Disabled Persons Railcard*.
06. London Eye
The London Eye is one of the most popular tourist attractions in the UK thanks to its iconic structure and 360-degree views of London. It is a rotating observation wheel that measures 135 metres (443 ft) in height, giving you a birds-eye view of iconic London landmarks like Big Ben, Houses of Parliament, Buckingham Palace and on a clear day you can also see as far as Wembley Stadium.
It takes approximately 30 minutes for one of the 32 high-tech glass capsules to do a full rotation. Inside, interactive guides provide information about the capital's iconic landmarks in a variety of languages.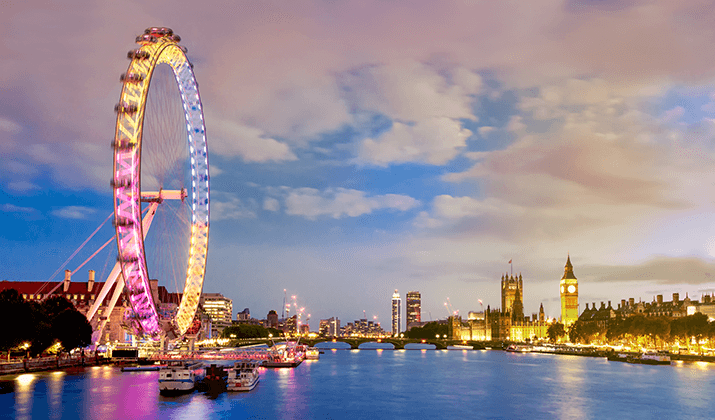 Getting there.
You can walk to the London Eye in less than 10 minutes from London Waterloo station. Two adults and two kids can save over £130 when travelling from Manchester to London Waterloo with a Family & Friends Railcard*.
07. Tower of London
Although the Tower of London is known for its grim reputation as a place of torture and death, you'll also find an armoury, a palace, and a mighty fortress within its walls. In addition, the Tower of London became the first London Zoo thanks to the wild and wonderful animals that inhabited it. Don't miss Royal Beasts to discover the fascinating history of animals in the Tower.
Experience a Beefeater's bloody tales, discover the legend of the Tower's ravens, visit the priceless Crown Jewels, handle swords and armour, and much more!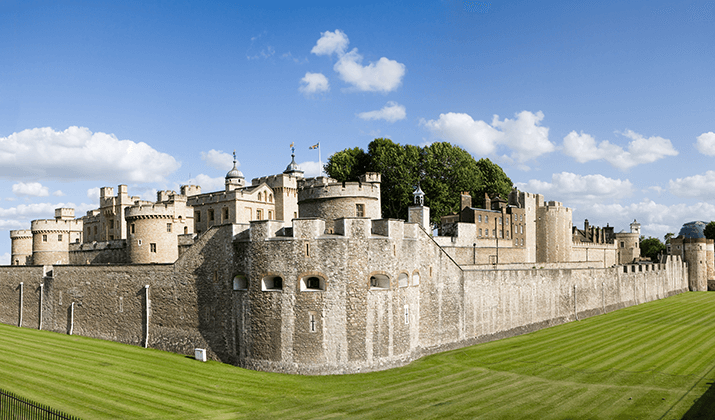 Getting there.
The Tower is located within easy walking distance of several mainline stations including London Bridge Station, Liverpool Street Station and London Charing Cross Station. You can save approx. £5 when travelling from Luton to London Bridge with a Veterans Railcard*.
08. Tower Bridge
See the stunning Victorian engine rooms to find out what life was like for the people who kept the bridge running right up until the 1970s. Photographs, films, and interactive displays are used to bring to life the bridge's history.
If you're brave enough, you can enjoy a stroll along the glass-floored high-level walkway to experience a panoramic view of city life and the river below.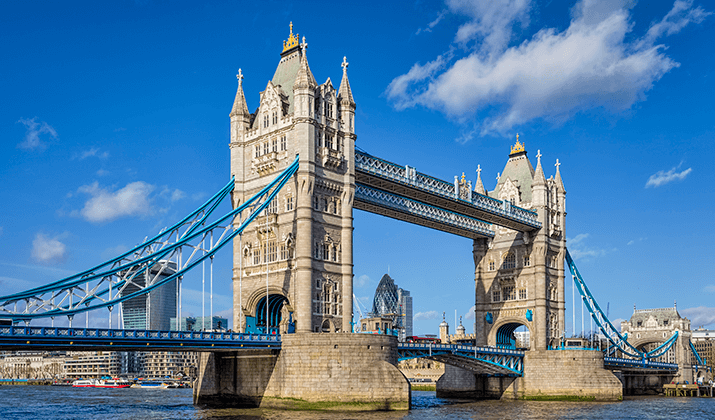 Getting there.
Tower Bridge is less than a 15 minute walk from both London Bridge and Fenchurch Street train stations. You can save over £4 when travelling from Croydon to London Bridge with a Network Railcard*.
09. Tate Britain
There is no better place to see British art than Tate Britain.
From 1500 to the present day, spend some time exploring the history of British art. Highlights include works by JMW Turner, John Constable, John Everett Millais, Francis Bacon, Lucian Freud, Barbara Hepworth, David Hockney, and Bridget Riley.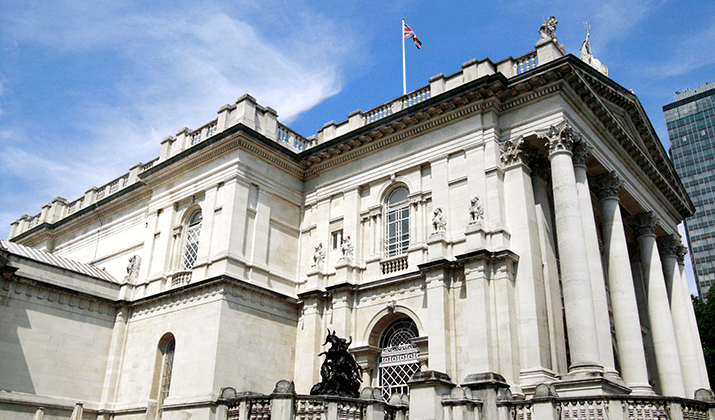 Getting there.
The nearest train station to Tate Britain is Vauxhall, which is just a 12 minute walk along the River Thames. You can save just under £32 when travelling from Cambridge to Vauxhall with a Two Together Railcard*.
10. Cadbury World
For any chocoholic this has to be the dream day out. Take your sweet tooth and explore lots of chocolatey delights at Cadbury World on an exciting, fun-filled day out for all the family! As well as learning how your favourite confectionery is made you'll also be able to play in chocolate rain and enjoy a tasty pot of warm Cadbury Dairy Milk.
No trip to Cadbury World is complete without a trip on the magical Cadabra ride and a meet up with a drumming gorilla.
Getting there.
Cadbury World is a fifteen-minute stroll from Bournville Station (Bournville train station has wheelchair access). Two adults and two kids can save over £9 when travelling from Tile Hill to Bournville with a Family & Friends Railcard.
*Railcard price savings are based on Off-Peak Day Return tickets. Prices checked on 26th July 2021 for travel on 7 July 2021.