Spooky things to do for Halloween with your friends
10th October 2019
The spookiest time of the year is officially upon us as the ghosts, witches, skeletons and pumpkins pop up in shop windows and pumpkin spice lattes make their return on the high street.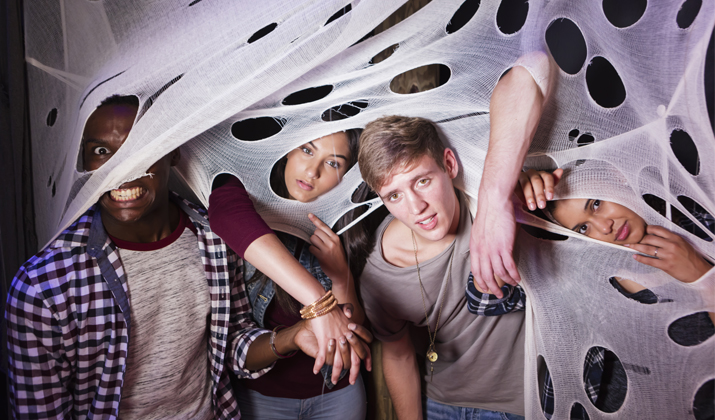 This Halloween, we're ensuring that there are tricks, treats, fancy dress, some things scary, some things magical and everything in between as you lose yourself in some spooky situations.
Get into a ghoulish spirit with these scream-worthy great activities perfect for a day out for you and your friends. Switch the sugar rush for an adrenaline rush as you experience some of the most thrilling attractions this Halloween and double the thrill with 2FOR1 on all these attractions when you go by train!*
Treat yourself even more when you go by train and use your 16 – 17 Saver and get 50% most adult fares. Don't get tricked into spending more and buy your tickets now to get the best available fares.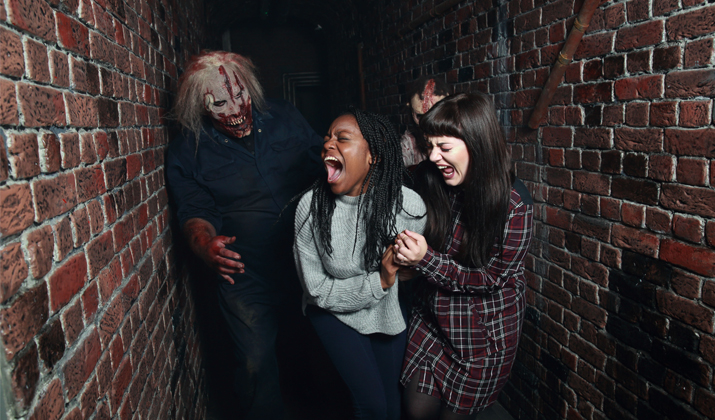 Prepare to push your fear endurance to the limit at Thorpe Park Fright Nights 2019 and survive 8 horrifying scare attractions this October. Including two brand-new terrifying live-action horror experiences devised by FEAR itself, no phobia will be left unexplored. 2FOR1 is only valid at Thorpe Park until 17th October – don't miss out!
Closest station: Staines then onwards by bus
When: 2FOR1 valid from 28th September – 17th October
Price: £55

Experience Warwick Castle's greatest ever haunted castle event this Halloween and make your way around the imposing castle depending on your fear factor level. From Plucky Pumpkins to Daring Dukes to Brave Knights and with eerie experiences around every corner, there's something for everyone, whether it be a tiny tingle down the spine or a shocked shriek.
Closest station: Warwick
When: 19th October – 3rd November
Price: £29
Alton Towers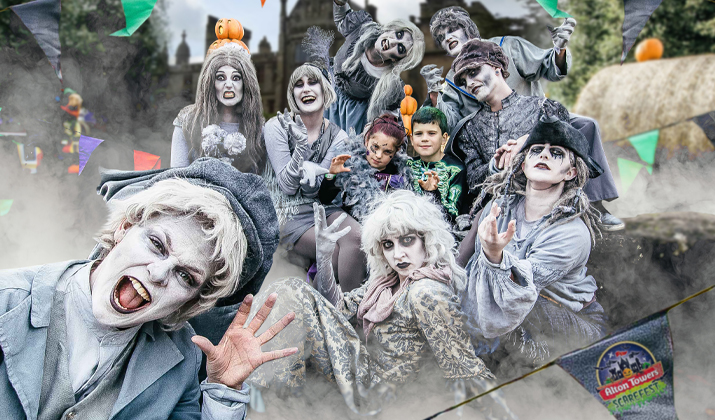 Award-winning Scarefest is returning for 2019 and this time it's bigger, better, spookier, sinister-er, darker and Dungeony-er than ever! Meet the revolting residents of the brand-new Alton Towers Dungeon, walk round chilling scare mazes, discover your favourite rides in the dark and other Halloween specials as you take on the ultimate Scarefest experience.
Closest station: Uttoxeter
When: October weekends (5th – 6th and 12th – 13th), then each day from 18th October to 3rd November 2019.
Price: £58
The Medieval Banquet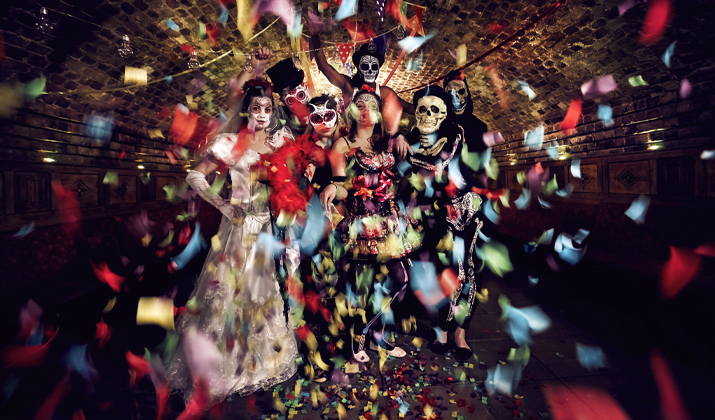 As twilight descends across the Olde City, in the long reaching shadows of the Tower of London, immerse yourself in a theatrical experience this Halloween with Haunted at The Medieval Banquet. Enjoy a 4 course meal, ale and wine during dinner, live entertainment and a disco until late.
Closest station: London Bridge
When: 25th, 26th, 30th October – 2nd November
Price: £50 with 2FOR1
SEA LIFE London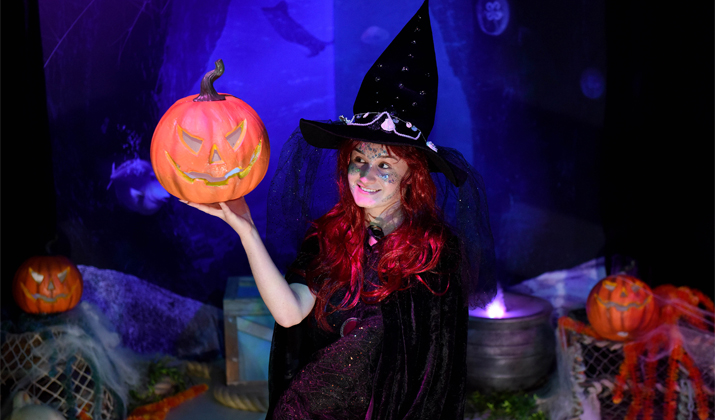 Whether you're close to the capital, in the south, up north, in Scotland or anywhere else in Britain, find your closest SEA LIFE and discover the spooky creatures that lurk beneath the waves. Meet the Merwitch in her lair and find the missing ingredients as you help her cast her magic spell, take part in a creepy creature game, watch a spooky pumpkin show and claim your FREE SEA LIFE reusable cup. Search "SEA LIFE" on Days Out Guide to find your closest SEA LIFE.
Closest station: London Waterloo
When: Dependent on location, 19th October – 2nd November in London.
Price: Dependent on location, SEA LIFE London £30
The London Dungeons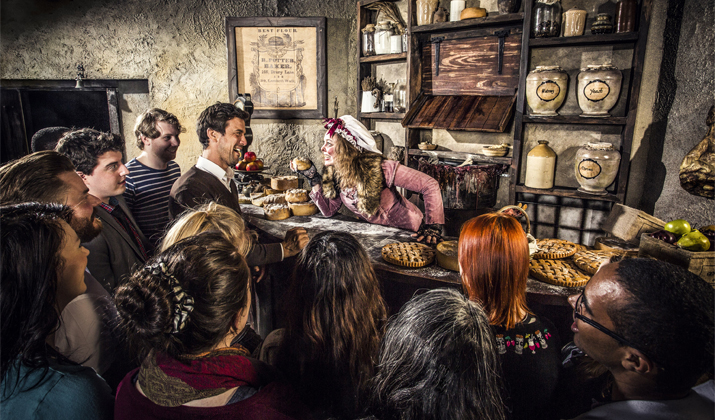 Every day is Halloween at The London Dungeons as the uniquely thrilling rides and live action take you back to the past's most horrible bits. See, hear, smell and feel the city's darkest stories as you come face-to-face with frighteningly funny characters. Near York or Edinburgh? Head to your local Dungeons and discover the cities' horrible and murky histories.
Closest station: London Waterloo
When: 2FOR1 not valid 25th – 27th and 31st October
Price: Dependent on location, London Dungeon £30
*Whilst 2FOR1 isn't always valid on certain attractions during half term school holidays and on Halloween, you can still make the most of the scary season by checking the exclusions.