Off the beaten train track.
24th August 2021
If you're looking for a staycation or two, finding those tucked away gems to visit and avoiding all the popular hot spots are hard to find. Lucky for those who like to adventure off-piste we've pulled together 5 locations near some of Britain's least used railway stations. So pack the family up and head to your local train station, a new favourite spot awaits.
When you travel by train, you can save 1/3 off most journeys (and up to 60% of kids fares) when you travel with a Railcard. You can then use the money you save to do more of the things you love.
Are you a fan of crocodiles, sharks and fish?
Check out the Blue Planet Aquarium in Ellesmere Port. Home to more than 100 living displays, its biggest tank contains over 4m gallons of water, and it's home to one of Europe's largest collections of sharks.
Explore the famous Underwater Shark Tunnel as you walk through and marvel at an array of sharks and fish. Encounter the exotic freshwater fish of South America in the Flooded Forest.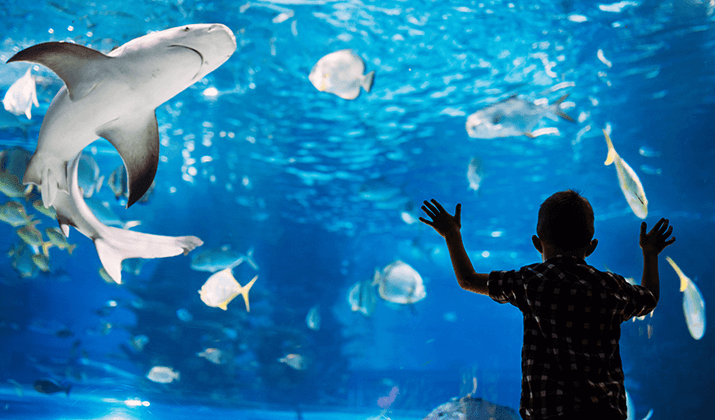 Getting there.
The nearest train station is Ellesmere Port.
Feel like you've explored all of the parks near you during the lockdown?
Why not start exploring a little further afield like the Reddish Vale Country Park in Greater Manchester. It's spacious, serene, and has various walks for you to do alongside the River Tame. Several bird and wildlife species call the park home. There is a new butterfly park in the Vale, recently designated as a Local Nature Reserve.
Trails and bridleways link the Tame Valley to the Etherow/Goyt Valley and its surrounding area. In addition to the cycling trails, there are two large mill ponds for fishing for anglers.
Getting there.
The nearest train station is Reddish South.
Looking for a quiet beach or to see a working water-powered Mill?
If so, then Barry in Eastern Scotland is a must-visit for 2021. Barry Mill is one of only a handful of mills powered by water and gives you a glimpse into the strenuous working day of a miller.
A fire swept through it in about 1814, but it was rebuilt and is probably the biggest and best example of its kind. All year round, visitors can picnic and walk around the grounds. You can enjoy the ambience of the rural surroundings by walking along a pleasant path beside the Barry Burn and the mill lade.
Getting there.
The nearest train station is Barry Links.
Are you a fan of English villages and churches?
Elton and Orston are quaint English villages nestled on either side of Elton & Orston station in Nottinghamshire. Orston Village contains two churches and eight grade 2 listed buildings. Elton village has a population of about 75 people, a church with late 18-Century slate gravestones.
Getting there.
The nearest train station is Elton & Orston.
Looking for lovely walks in a new location?
The Sampford Courtenay is a great base to start your rambling. From the station, you can find your way to the pretty village of Belstone, where you can begin your exploration of the different walks Dartmoor has to offer.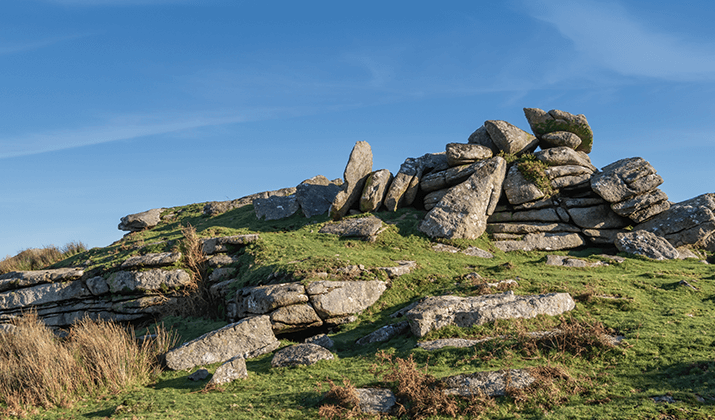 Getting there.
The nearest train station is Sampford Courtenay.