Must See Events At This Year's Fringe And How To Get There For Less
14th August 2017
Whether it is a fleeting visit, or lengthy stay, we have put together the top 13 shows and events to enjoy at this year's Edinburgh Festival Fringe
Must See Events At This Year's Fringe And How To Get There For Less
Whether it is a fleeting visit, or lengthy stay, we have put together the top 13 shows and events to enjoy at this year's Edinburgh Festival Fringe (4-24 August).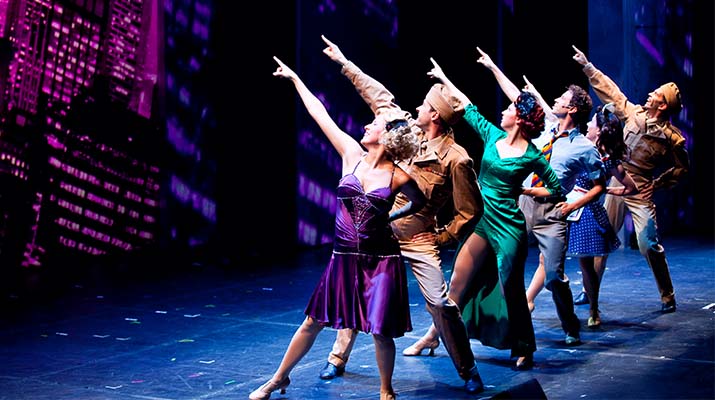 Explore this incredible event and city for less this summer, with a third off rail fares with a Railcard. Get tickets from London to Edinburgh from £35.30* one way.
1. A Case of Wonders – By Sam Fitton / PBH's Free Fringe KP
(La Belle Angèle, 11 Hastie's Close, EH1 1HJ (Performance Space))
This eye-opening show combines theatre with magic, comedy and special effects to provide a truly out of the ordinary experience, an innovative twist on the norm. Find out more here.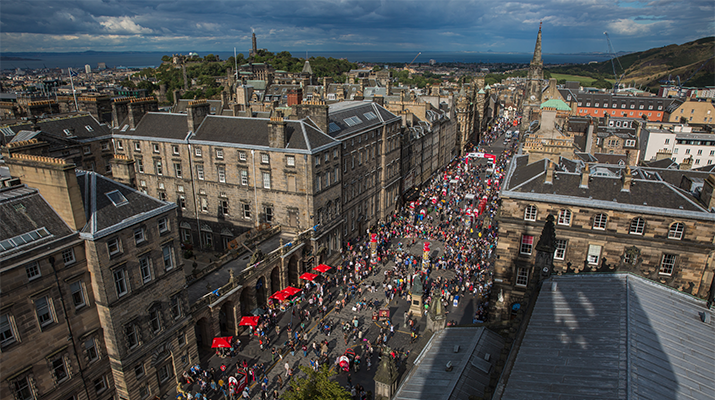 2. Club Sol Party – Club Sol Party / Free Festival
(Laughing Horse @ The Free Sisters, 139 Cowgate, EH1 1JS (Maggie's Chamber))
Get ready to say 'Hola' to an evening of cabaret that transports you to a sun-filled Spanish beach, bursting with music and comedy. Find out more here.

3. Al Murray: The Pub Landlord's Saloon – Avalon Promotions Ltd
(Assembly George Square Gardens • George Square, EH8 9LH (Palais du Variete))
Catch up with the nation's favourite pub landlord, Al Murray as he sets up shop at the Fringe, including special guests, comedy, music and variety on tap. Find out more here.
4. Ellie Taylor: This Guy – So Comedy by arrangement with Troika
(Pleasance Courtyard, 60 Pleasance, EH8 9TJ (Beneath))
Having recently starred on Live at the Apollo, Mock the Week and The John Bishop Show, Ellie brings her new show 'This Guy' to the Fringe – an unmissable hour of comedy. Find out more here.
5. California Dreaming – California Contemporary Ballet Theater
(Greenside @ Royal Terrace, 1b Royal Terrace, EH7 5AB (Jade Studio))
Experience the energy of Californian beaches in this ballet style performance, which passionately combines classical and jazz music in five original works. Find out more here.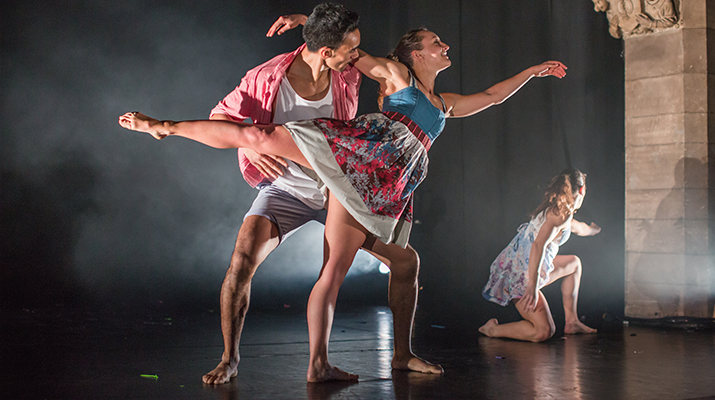 6. The Rat Pack Live – Nicholas Abrams and Richard Williamson present
(C, Chambers Street, EH1 1HR)
Catch this West End sensation as it appears at the Fringe – swing into an evening of smooth vocals and enjoy the sweet sounds of a full jazz orchestra. Find out more here.
7. Paris de Nuit – Recirquel Company Budapest
(Assembly George Square Gardens • George Square, EH8 9LH (Palais du Variete))
Promising an unforgettable night, this show brings an iconic city to life in 1930s style with circus artists, dancers and musicians. Find out more here.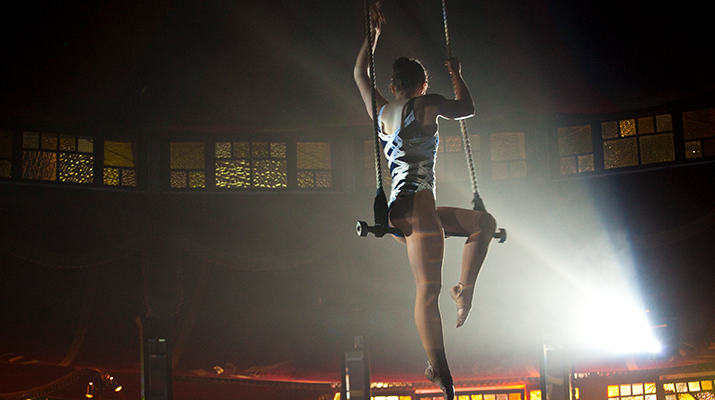 8. The Carole King Story – Night Owl Shows
(theSpace @ Symposium Hall • Hill Square, EH8 9DR (Amphitheatre))
This spectacular show-umentary lets you step into the world of hit-maker Carole King and reminisce with classics such as Natural Woman and You've Got a Friend. Find out more here.
9. Barney's Brewery Tours – Barney's Beer Ltd
(Summerhall, 1 Summerhall, EH9 1PL (Barney's Brewery))
Get a real taste of Edinburgh and go behind the scenes at Barney's Brewery, learning about the brewing science and long-standing history. Find out more here.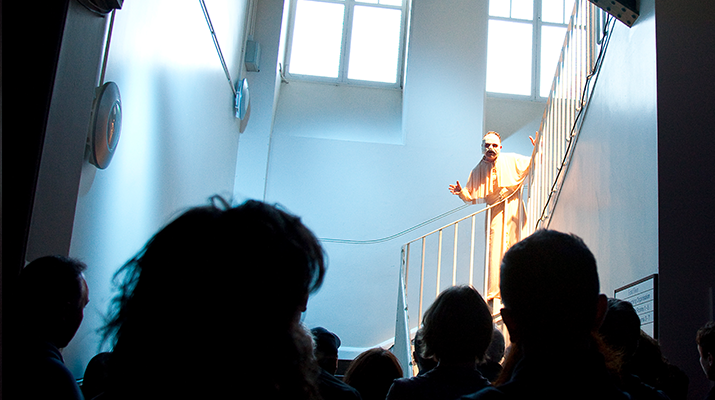 10. A Night at the Musicals – Spotlights Show Choir
(Greenside @ Nicolson Square, 25 Nicolson Square, EH8 9BX (Emerald Theatre))
Tick off numerous musical in one with a show filled with favourites from the biggest modern hits of the West End and Broadway, including Hamilton, Wicked and Aladdin. Find out more here.
11. Performers – Burning Wheel TFLP
(Assembly Rooms, 54 George Street, EH2 2LR (Ballroom))
Set at the heart of the swinging sixties, this new show from Irvine Welsh, writer of Trainspotting, is sure to be the talk of the city. Find out more here.
12. Wonders at Dusk – Scott Silven
(The Dome, 14 George Street, EH2 2PF (The Georgian Suite))
Get ready for a breath-taking spectacular, as acclaimed illusionist, Scott Silven performs in iconic, chandelier-lit venue, The Dome. Find out more here.
13. Circa: Humans – Underbelly
(Underbelly's Circus Hub on the Meadows, Middle Meadow Walk, The Meadows, EH9 9EX)
Spectate as ten acrobats explore what it means to be human and go higher than ever before, delivering a thrilling performance. Find out more here.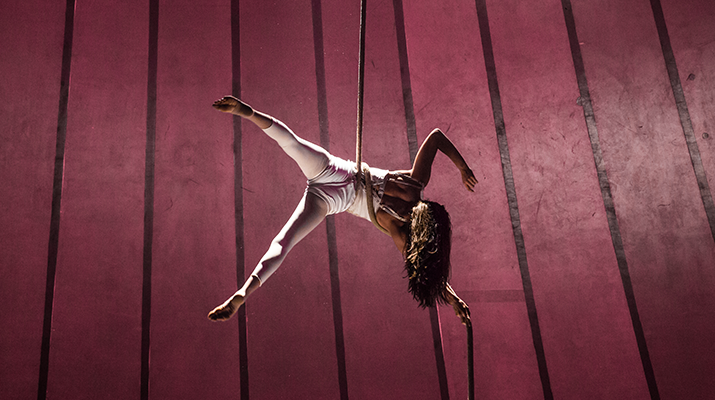 *price based on advanced single with 16-25 Railcard discount.