Meet National Rail's new Chief Environment Officers
18th October 2022
Gabby Secomb-Flegg from Edinburgh, Demario Green from Manchester and Sophia King from Devon, have been crowned National Rail's 'Chief Environment Officers' (CEOs) who will champion sustainable travel by train around Britain.
The three Chief Environment Officers were selected by a judging panel made up of explorer and broadcaster Simon Reeve and travel vloggers Wanderlust Chloe and An Adventurous World.
Each CEO will ditch the car, discover 10 of Britain's hidden gems and vlog their experiences to inspire others to make green journeys by train.
Gabby Secomb-Flegg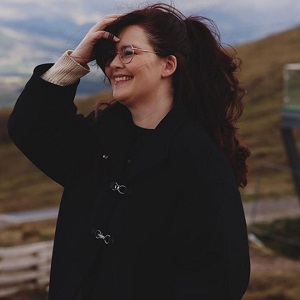 Originally from Australia, photographer Gabby moved to Edinburgh in 2020 and instantly fell in love with the beautiful Scottish landscape. Last year, she and her partner took on the NC500 route around Scotland, sharing their experiences with her followers. The trip ignited Gabby's passion for championing positive, sustainable travel, as a self-described wild-swimming, castle-chasing, Munroe-hiking Scotland enthusiast.
"Creating beautiful content that showcases sustainable positive and impactful travel in the UK is a dream opportunity for me. My goal is always to encourage more people to travel while taking care of the planet at the same time, so I can't wait to get started."
Demario Green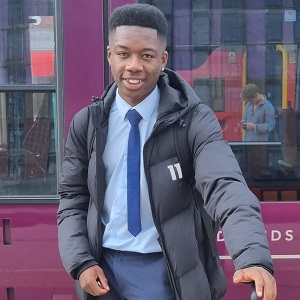 Demario has always had a passion for travel and transportation and is a huge advocate of sustainable travel with a particularly keen interest in new technological advancements for the transport system. His goal as Chief Environment Officer is to see how each destination is protecting the environment and learnwhat measures they have put into place to reduce their carbon footprint and ensure a greener future. He explained:
"I'm passionate about transport and the future of it, particularly in relation to developments around sustainability. I'm excited to learn more about this in my role as Chief Environment Officer, seeing what measures have been implemented around the country while getting the opportunity to explore the UK and meet new people".
Sophia King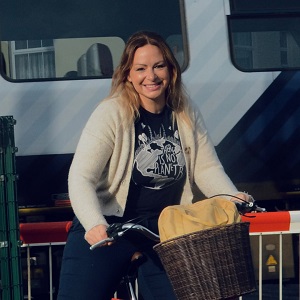 A passionate traveller at heart, Sophia has always been a fan of train travel and its sustainable qualities. Her goal as Chief Environment Officer is to share information about sustainability with the next generation and influence them to travel in a greener way. "I think sustainable change is achievable if everyone challenged themselves to book 1 holiday or weekend away by train every year instead of driving. As a result, the impact will be huge. I don't expect people to make huge changes to their choice of transport drastically, but I always believe each small change has a ripple effect."
Our CEOs will be travelling to the following locations before the end of the year:
Bath
Birmingham
Brighton
Bristol
Cambridge
Cardiff
Chelmsford
Cornwall
Coventry
Edinburgh
Glasgow
Lake District
Leeds
Leicester
Liverpool
London
Manchester
Milton Keynes
Newcastle
Norfolk
Nottingham
Oxford
Peterborough
Plymouth
Preston
Reading
Sheffield
Snowdonia
Stockport
York
To see the sustainable destinations you can visit check out National Rail's YouTube channel and follow @nationalrailenq on Facebook, Twitter and national.rail on Instagram.