Immerse yourself in some very spooky situations this Halloween
30th September 2018
If you're looking for tricks or treats this Halloween then you might be disappointed. However, if you're in the market for a whole lot of terrifying thrills - you're in the right place. London is the home of some of the best immersive experiences and, with Halloween around the corner, we thought we'd provide you with some of the best deals on spooky experiences we could find! Keep reading for the biggest scares:
THORPE PARK Resort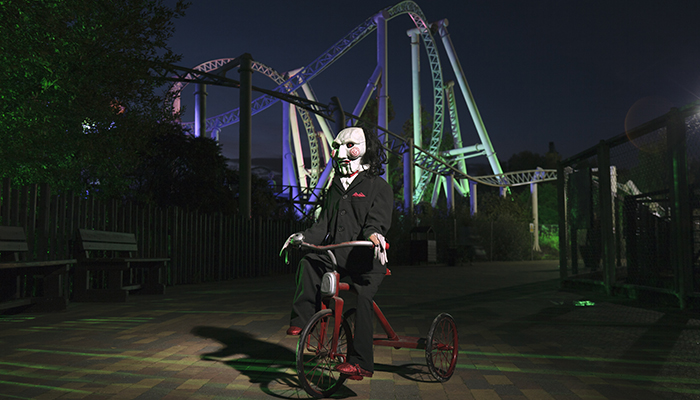 Price: £55 for two adults with Days Out Guide 2FOR1
Closest train station: Staines
THORPE PARK is a force to be reckoned with this Halloween – with 12 new attractions being unveiled this October! There's eight brand new live-action mazes and experiences, plus the return of four favourites including Living Nightmare and SAW Live - we guarantee you won't be getting a good night's sleep for a while. Beware of what may be lurking in the dark…
The Medieval Banquet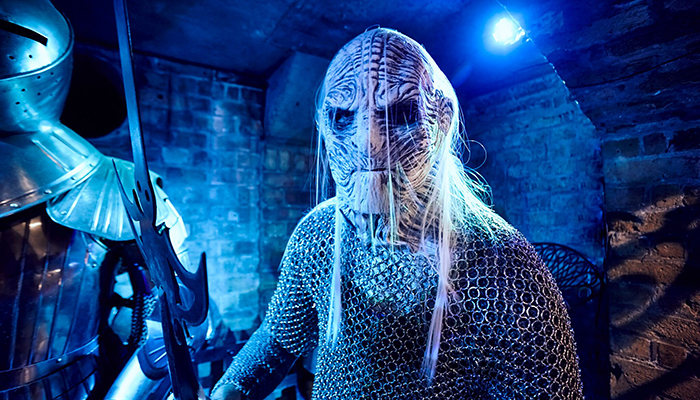 Price: £50 for two adults with Days Out Guide 2FOR1
Closest train station: London Bridge
If you want to enjoy immersive theatre this Halloween then head over to one of London's most intriguing underground spaces, The Medieval Banquet. It is the perfect location for witches, warlocks, zombies, werewolves and evil jesters. If you can think it then your costume definitely belongs in this Halloween's haunted Medieval Banquet. Come ready to drown in their special witches brew and wolf down four courses, which are perfect for any dead hungry crew.
The Old Operating Theatre Museum and Herb Garret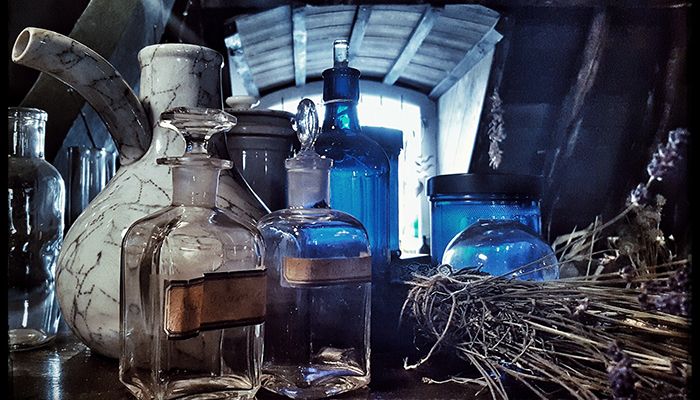 Price: £6.50 for two adults with Days Out Guide 2FOR1
Closest train station: London Bridge
Travel up a spiral staircase to the roof of a church and you will find the 300-year old herb garret houses, the only surviving 19th century operating theatre, complete with wooden operating table and observation stands, from which spectators witnessed surgery performed without anaesthetic or antiseptics.
Alton Towers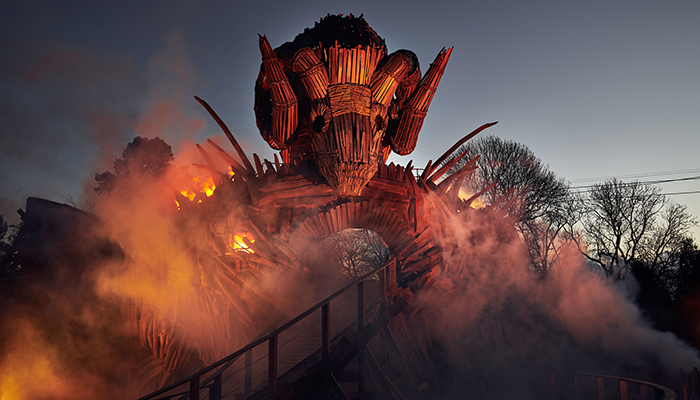 Price: £55 for two adults with Days Out Guide 2FOR1*
Closest train station: Uttoxeter
Alton Towers Resort ramps up the scaremosphere for this year's Scarefest. Enjoy your favourite rides in the dark and, for the first time, you'll be able to see Wicker Man's flames lighting up the night sky! If that's not scary enough, a new chilling scare maze – 'Project42'*, is also joining the award‐winning line up of live action mazes for thrillseekers. If you think you've got what it takes to find a vaccination for a horrible mutant virus, book your tickets now.
*Additional charges for Scare Maze entry. Visit the website for more details.
Trapped Escape Rooms: Trapped in a room with a Zombie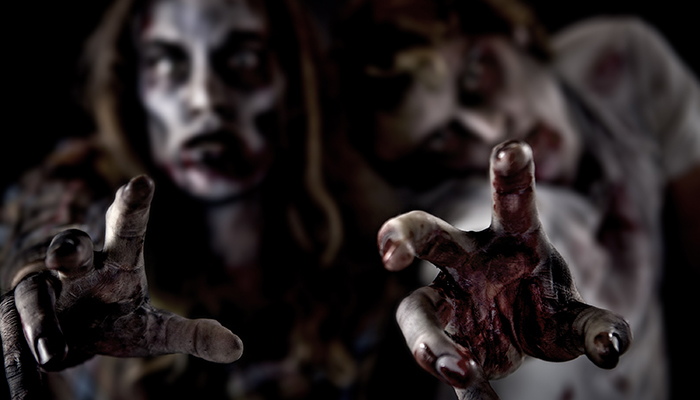 Price: £25-£30
Closest train station: Stratford International
What is the scariest thing you could do this Halloween? Getting locked in a room with nine other people and a zombie that is chained to the wall, could be right up there. Solve riddles and puzzles to find a key hidden somewhere in the room, or you can choose to sacrifice the others to the zombie and save yourself. You have 60 minutes to escape, and every 5 minutes the zombie's chain will be released another foot. Will you make it out alive?