Futuristic Attractions and Historical Sights in Newcastle
26th June 2017
Make your weekend epic with a fun-filled trip to Newcastle.

Why not make your weekend epic with a fun-filled trip to Newcastle? Get ready for a family friendly adventure as you hop on board a train to this vibrant city. It was voted the UK's best city in 2014 by readers of the Guardian, and you'll know why once you spend a day here. It might be the smallest big city in the world, only taking fifteen minutes to get from one side to the other, but there's plenty of things to see and do in Newcastle.
Wonders of the Universe
If you have kids that are as passionate about the universe as Brian Cox, head to the Life Science Centre in Times Square for an hour or two. The fantastic planetarium show allows you to fly through space, exploring the dwarf planet Ceres and watch cosmic collisions happen right in front of your eyes with your guide, Agent of SH.I.E.L.D's Agent Carter. There's also a 4D Ice Age motion ride that your whole family will enjoy, plus if you visit during the winter months, there's an outdoor ice skating rink.
Local Grub
You'll struggle to find a better lunch than a fresh pie or sausage roll from The French Oven Bakery at Grainger Market. It won the best bakery award in England and Wales in 2014, so is well worth checking out. Visit on a Saturday and you can buy one of their legendary Family Victoria Sponges to share. Other foodie highlights of the Grade 1 market include Nan Bei (their fresh Chinese dumplings are delicious), Pizza By The Slice's spicy pepperoni pizza, and Pet Lamb Patisserie's raspberry and chocolate cake.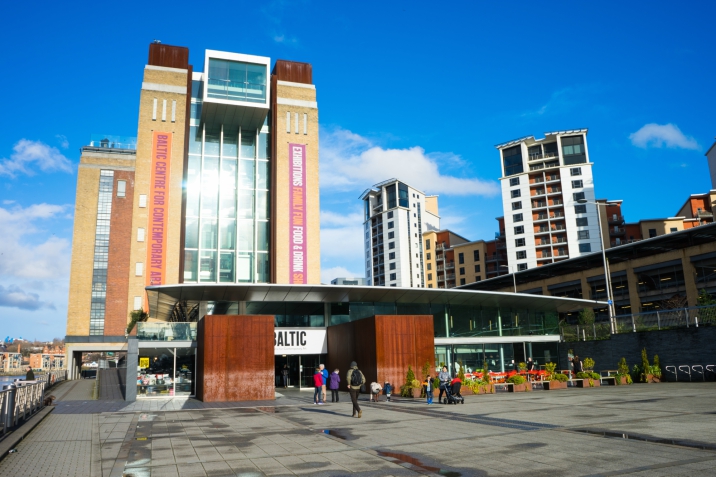 Shopping and Sightseeing
Shopaholics will then want to jump on a bus and head to the impressive Eldon Square Shopping Centre to check out the 150 stores and restaurants. Make sure you leave time to head quayside too so you can check out the iconic Tyne Bridge and newer Millennium Bridge. If you want to take some incredible photos of the seven bridges which are all located within half a mile, head to the top floor of Baltic Centre for Contemporary Art on South Shore Road for panoramic views.
Outdoor Adventures
Take a short walk out of the city centre and you'll find Exhibition Park, a recreational area built in Victorian times to host the Royal Jubilee Exhibition. Nowadays, this outdoor haven features a picturesque boating lake, croquet fields, a kid's playground and a skate park. Head here on a clear day and take in the fresh air and green surroundings while the kids enjoy some great sporting activities.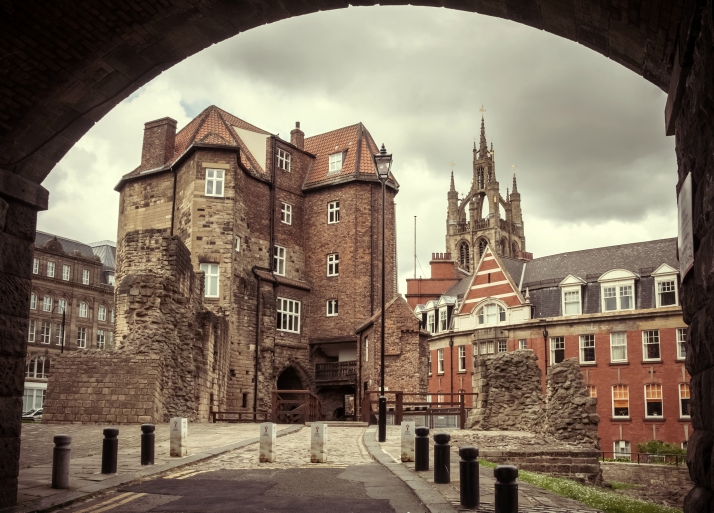 Other attractions in Newcastle that you might want to check out include the Great North Museum, Ouseburn Farm and Newcastle Castle. A trip to this small but mighty Northern city is unforgettable and it could very well steal your heart. Plus, if you're travelling in by train from the south, you'll be able to catch a glimpse of the iconic Angel of the North too.
If any of these incredible attractions take you pick, use our journey planner and get ready to visit this thriving city. What's more, with a Railcard you might be able to get there much cheaper than you think.
There's even more to see and do in Newcastle. Find some of the hidden gems on our Pinterest board.