Explore Bustling Birmingham
30th January 2017
If you're looking to visit a city that packs a punch, Birmingham is a great option for a day out.

If you're looking to visit a city that packs a punch, Birmingham is a great option for a day out. This big Midlands city has something for everyone so don't delay. Start planning an amazing trip with your family today to discover chocolate fuelled outings and educational excursions for kids (and adults!) of all ages to enjoy. With its industrial roots and record for innovation, Birmingham is filled with some incredible architecture, first class entertainment venues and a network of canals to explore. It's an easily accessible city and perfect for walking around with families as not only are the paths buggy friendly but most of the biggest attractions are situated in the same central area.
Chocolate Heaven
Getting around the city on foot is simple but if you want to visit Cadbury World, you'll need to catch a train from Birmingham New Street Station to Bournville train station. Within half an hour you'll be at the gates of this chocoholic's paradise, ready to explore the purple planet, ride a beanmobile, walk through the Aztec jungle and go on a 4D Chocolate Adventure. No trip would be complete without a quick visit to the world's biggest Cadbury shop to pick up a sweet treat- or ten!
Educate Yourself
If you'd prefer to broaden your family's knowledge of something other than the way chocolate is made (though it is a great subject!), you'll be pleased to know that Birmingham has some of the best museums in the country. There's the Thinktank Science Museum (get 2FOR1 entry here), The National Motorcycle Museum, Birmingham Museum and Art Gallery, Lapworth Museum of Geology to name just a few.
You should definitely try to set aside half an hour of your day to visit The Library of Birmingham, the UK's biggest library, located at Centenary Square which is the city's most important public open space. This stunning architectural triumph cost £189 million to build, is home to over a million books and has two elevated outdoor garden terraces which give you incredible views of the city. It's perfect for the bookworms in your family and may also inspire less frequent readers to bury their heads in a book more often.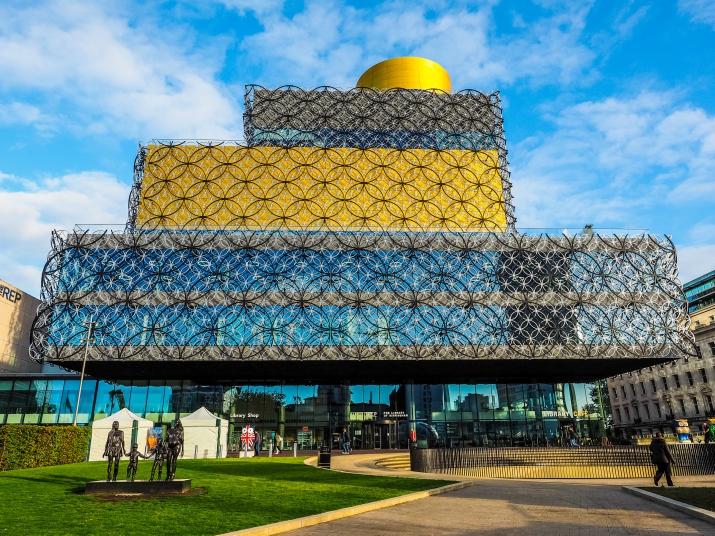 Unique Eats
There are plenty of family-friendly places to eat but rather than visiting a chain restaurant, why not opt for somewhere unique to Birmingham? You could taste incredible pizza at La Vera Wood Oven Pizzeria on Martineau Place, have a delicious hot panini at Vee's Delicatessen on Vyse Street or sample a legendry burger at Original Patty Men on Shaw's Passage. There are so many great places to enjoy a curry that selecting just one to visit is nearly impossible, meaning you might need to make a second trip back to this incredible city!
Jewels of the City
You mightn't be aware but Birmingham makes around 40% of the UK's jewellery, giving you the perfect excuse to spend the afternoon exploring the Jewellery Quarter and Digbeth before you have to catch your train back home. There's an abundance of independent shops, a growing arts and music scene, plus craftspeople showcasing their jewellery making talents. It truly is the jewel in Birmingham's crown.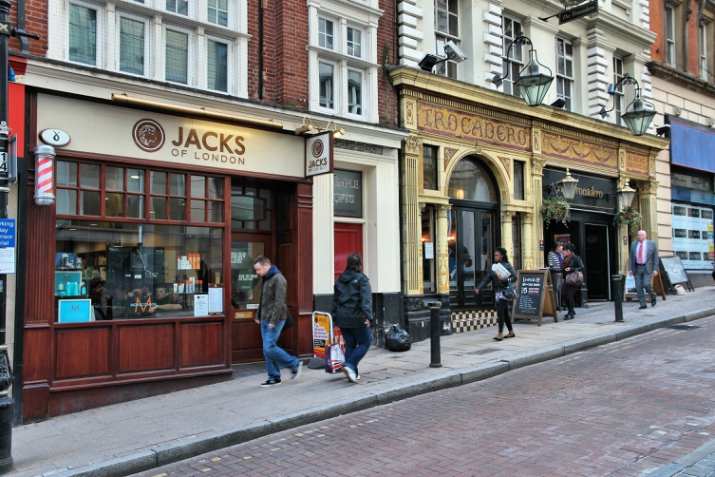 There are plenty of places to explore in Birmingham, no matter what you're looking for.