Dog-friendly holidays by train.
13th August 2021
Make leaving your dog behind when you go on holiday a thing of the past. We've found some great locations for you to enjoy fresh air, huge open spaces, lots of walks and treats at the end of the day for you and your favourite canine companion. The best bit is that you can take up to two dogs with you for free when you travel by train.
Southwold
Located on the Suffolk Heritage Coast, Southwold is a charming seaside town in north Suffolk. The town of Southwold is practically an island, with the North Sea in its east, the River Blyth in its south, and the Southwold harbour in its north. It has just one road that leads in and out of it, crossing through Reydon.
The town has much to offer, but the sea and the town's connections to it make Southwold a fantastic destination throughout the year. Southwold offers a bustling market town atmosphere ideal for holidays and weekend getaways with your four-legged best friend as an attractive seaside resort with a sandy beach and a promenade lined with beach huts.
Tim Hunkin designed a collection of bizarre automata for the arcade at Southwold Pier, a seafront attraction extending 190 metres into the sea.
You can appreciate the full beauty of the coast at any time of year by walking - it's a great way to raise your spirits and spot wildlife while finding those perfect photo ops and letting your dog stretch their legs along miles of coastline.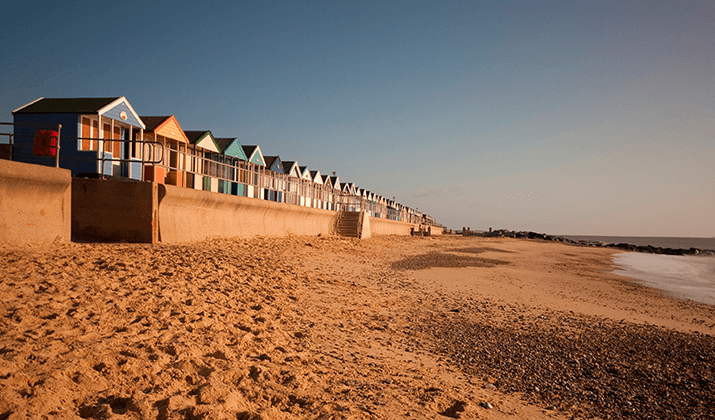 Wiltshire
Throughout the ages, Wiltshire has been regarded as a special place and the World Heritage Site bears testimony to that. Their magnetic presence has drawn people to Stonehenge and Avebury for centuries. It's not only the ancient history of Wiltshire that's fascinating; there are Roman, Norman, and Saxon influences in towns and in the countryside.
Walks in Wiltshire are among the best in the country with over 8,200 paths, that's lots of new surroundings for any pooch to check out. The majority of the county is designated as an Area of Outstanding Natural Beauty. So whatever type of walk you prefer, there is a network of footpaths that will suit your needs.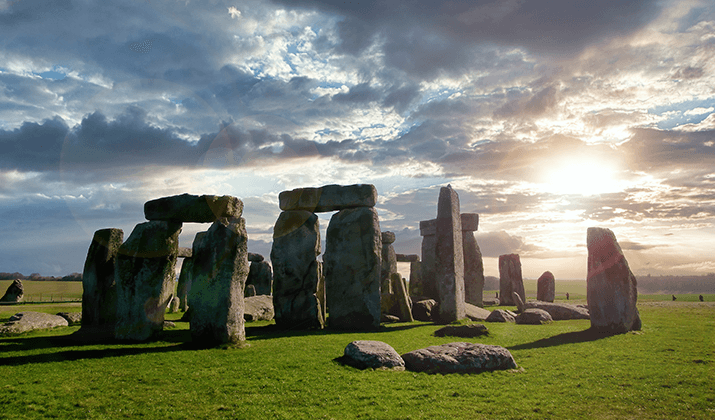 Pembrokeshire
Experts at National Geographic magazine rank the area's coastline as second best in the world. There are over 50 beaches and 186 miles of magnificent coastline, so there's space for everyone. You can choose either lively Tenby and Saundersfoot or peaceful St Davids and Newport, whether you're relaxing or having fun outdoors.
It's a popular place to stay for cosy country cottage getaways. There are sandy stretches of coast to walk along or beautiful islands to explore such as Caldey Island. St Davids, Britain's smallest city, is filled with charming boutiques and cafes you won't want to miss. At the heart of the city stands the Cross Square on which the weekly market takes place on Thursdays. During the winter months, the market moves up the road into the City Hall.
All of Pembrokeshire's beaches, over fifty in total, welcome dogs. Some more popular bathing beaches have dog-restricted areas during the summer, from 1st May to the end of September. Marloes Sands has a huge expanse of sand at low tide with rocks and interesting cliff formations, you'll also find rockpools at the western end of the beach. It is quite a secluded beach, and as long as you follow the tide times, it is a great destination for your four-legged friend.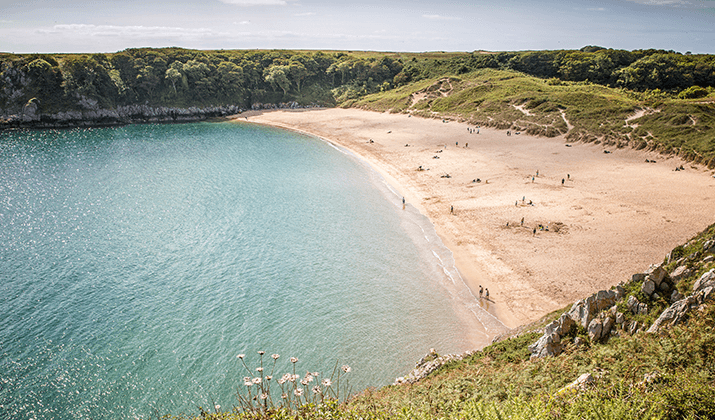 Dorset
Visit the stunning Dorset countryside and step behind the scenes of a Hollywood movie or bestselling novel. Explore smuggler's caves and fossil-adorned beaches in your own Jurassic Park or track the footsteps of Thomas Hardy on heathland paths and in vales.
This dramatic coastline in southwest Dorset is a sculpture park carved by Mother Nature and is a must-see attraction.
See how the magnificent castle might have looked all those centuries ago at the Corfe Castle Model Village and Gardens, located in the charming village of Corfe Castle. You can explore an acre of picturesque landscaped gardens with your pup, as well as a wildlife garden, fossil corner, and even giant games for the whole family!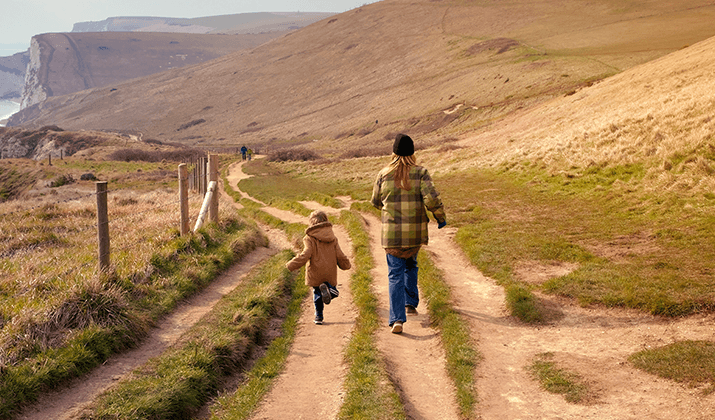 Northumberland
Take in the beauty of Northumberland's protected parks and stunning coastlines, and marvel at the stars in its clear night skies. The Northumberland Coast Path offers spectacular views, fresh air, and wildlife along its path.
Having 580 square miles of protected night skies, Northumberland International Dark Sky Park is the largest night sky site in Europe. Kielder Observatory is nestled within this astronomical oasis, a facility unlike any other in the UK for stargazing.
Hadrian's Wall, one of the UK's most famous ancient ruins, runs along one of the National Trails. You should start the trail at The Hope & Anchor Inn, which is on the left as you enter Port Carlisle. The grassy bank next to the marsh in Port Carlisle is great for off-leash doggy exercise since it is away from the road.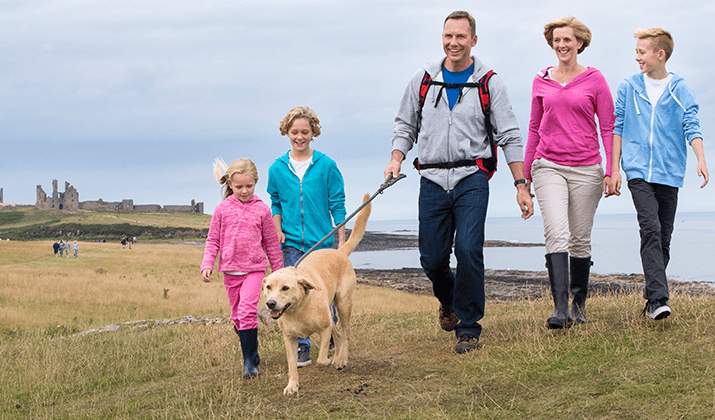 Things to consider.
You should always check before you travel whether dogs can or cannot be walked on some beaches, and watch out for other signs and requests from farmers and landowners so that you can fully enjoy your walks!
While walking your dog, remember to consider the environment, the surrounding landscape, wildlife, livestock and other people.
Ensure that dogs are under control and on a lead wherever requested to ensure nesting birds and other wildlife aren't disturbed. In the Countryside Code, it is recommended that dogs be kept on a short lead to ensure birds are not disturbed during nesting season.