Best days out near Sheffield
30th November 2022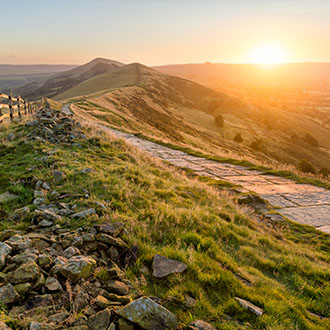 Looking for a mini adventure this weekend? Well, whether you're keen on experiencing a breath of fresh air in the countryside, or a city break somewhere new and exciting, you won't have to travel far from Sheffield.
And the best bit is that all of the destinations we've rounded up below are easy to reach by train – and you can get there for less with a Railcard.
1. Doncaster: best for wildlife
Home to the Yorkshire Wildlife Park, Doncaster is arguably the closest thing you'll get to a safari without having to leave the UK. Say hello to the only polar bears in England, drop in on giraffes and get up close to 3 ultra-rare rhinos at this award-winning zoo (their names are Jasper, Makibo and Najuma).
Back in the city, there's more animal fun at Reptile Rendezvous & Furry Friends, a family-run zoo specialising in reptiles, meerkats and other curious creatures.
After something wilder? Grab your binoculars and take a stroll around Potteric Carr Nature Reserve, where spot roe deers and marsh harriers await.
Journey time: 25 minutes approximately
Station: Doncaster
CO2 emissions: Train 1.18 KG CO2 e | Car 3.96 KG CO2 e
2. The Peak District: best for hiking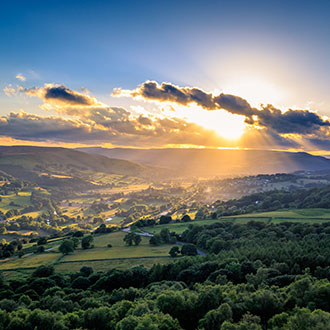 Escape to the countryside and spend a day in the Peak District, a scenic sweep of hills, valleys and moorland. If you like your hiking, England's first-ever national park has some of the best walking routes in the country, with mile after mile of trails to get stuck into.
At the pretty village of Edale, you're right in the heart of the action. Set off to conquer Mam Tor, a Peak District classic that has epic views out over the park.
Besides hiking, this part of the Peaks is well-known for its caves and caverns. It's definitely worth taking a boat ride through the Speedwell cavern to its massive underground lake.
Journey time: 33 minutes approximately
Station: Edale
CO2 emissions: Train 1.05 KG CO2 e | Car 3.51 KG CO2 e
3. Penistone: best for shopping
Saturday is market day in Penistone, a lovely little village on the outskirts of Barnsley. Housed in the impressive Oak Barn in the centre of town, there are all sorts on offer with over 30 stalls selling fresh food, clothing and crafts.
If you love hunting for bargains, head to the second-hand stalls – you never know what you might find. On the high street, there's lots more choice, whether you're looking for clothing, antiques, homeware or locally sourced produce.
After your shopping trip, take a stroll through Watermeadows Park to see Penistone's grand viaduct, before hopping on the train home.
Journey time: 45 minutes approximately
Station: Penistone
CO2 emissions: Train 0.87 KG CO2 e | Car 2.91 KG CO2 e
4. Nottingham: best for a mini city break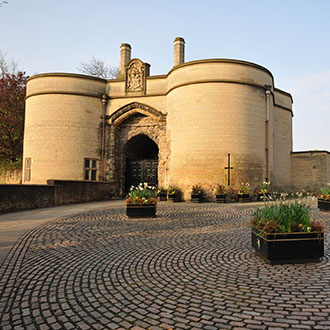 There's something for everyone in Nottingham – the city has plenty of sport, culture, live music and a distinctive dining scene all bundled up within its borders.
If sport is your thing, catch a match at one of Nottingham's 2 football clubs or a game of cricket at the historic Trent Bridge. For culture, head to a matinee at the Nottingham Playhouse or visit Nottingham Castle. Getting a later train? Fit in a gig at one of the city's iconic music venues, such as Rock City and Peggy's Skylight.
Journey time: 52 minutes approximately
Station: Nottingham
CO2 emissions: Train 2.33 KG CO2 e | Car 7.8 KG CO2 e
5. York: best for families
Take a trip to the historic city of York for a fun-filled family day out. With loads of brilliant museums, you'll have plenty of options to keep the kids entertained.
Step back in time at Jorvik, York's award-winning Viking experience, ride a mini steam train at the National Railway Museum and discover the gruesome tales of the city with a visit to York Dungeons (2FOR1 with your Railcard). There's even a museum dedicated to chocolate for you to sink your teeth into.
Besides that little lot, York has lots of parks and play areas perfect for families. Bored kids? Not in this city.
Journey time: 1 hour 15 minutes approximately
Station: York
CO2 emissions: Train 3.06 KG CO2 e | Car 10.26 KG CO2 e
6. Lincoln: best for history
Though it doesn't get anywhere near the same attention as York or Durham, Lincoln is one of Britain's finest historical cities.
Start your day with a tour of its spectacular gothic cathedral. Its tower remains one of the tallest in Europe, and you can climb it for panoramic views of the city and the rolling Lincolnshire countryside. Among the oldest cathedrals in the UK, it dates back to the 11th century.
Keep the history lesson going with a visit to Lincoln Castle, one of the homes of the Magna Carta. Be sure to take a walk around the castle walls and visit the Victorian prison, too.
Journey time: 1 hour 20 minutes approximately
Station: Lincoln
CO2 emissions: Train 2.83 KG CO2 e | Car 9.47 KG CO2 e
With a Family & Friends Railcard, adults can save 1/3 on train fares and get up to 60% off for kids. You could save as much as £150 over the year, too.