A journey of Remembrance
11th November 2021

On the second Sunday in November, Remembrance Sunday commemorates the contributions of those who have served in conflicts from the First World War onward. Here are some great locations you can visit to find out more and remember those who risked their lives for us all.
The National Memorial Arboretum
The 150-acre site is a living, growing tribute to those who have served and continue to serve the country. It is an evolving, maturing woodland landscape featuring 25,000 trees and an extensive collection of nearly 400 memorials.
For admission, advance booking is essential, especially on Remembrance Sunday when the Arboretum expects a high number of visitors.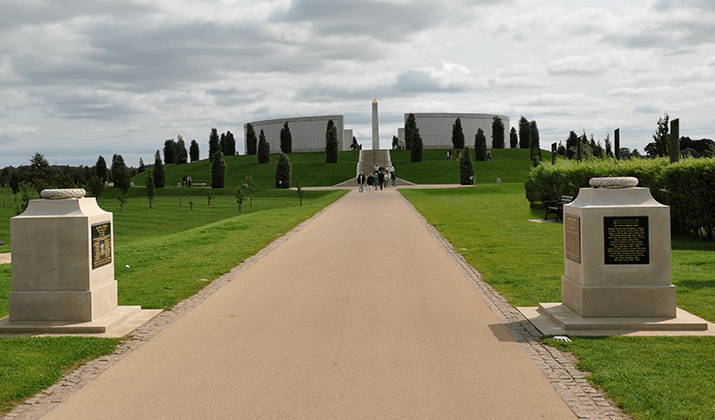 Getting there.
Lichfield City Station, although further away, is located close to the bus station and provides better public transport links.
Duxford Imperial War Museum
At Europe's largest air museum, IWM Duxford, you can walk through the same hangars and buildings as those who served at RAF Duxford. Come up close to aviation's storied past from the airfield where Spitfires first took to the air.
Standard admission rates apply, members get in free. Be sure to book in advance if you're visiting on Remembrance Sunday as there will likely be higher than usual numbers of visitors.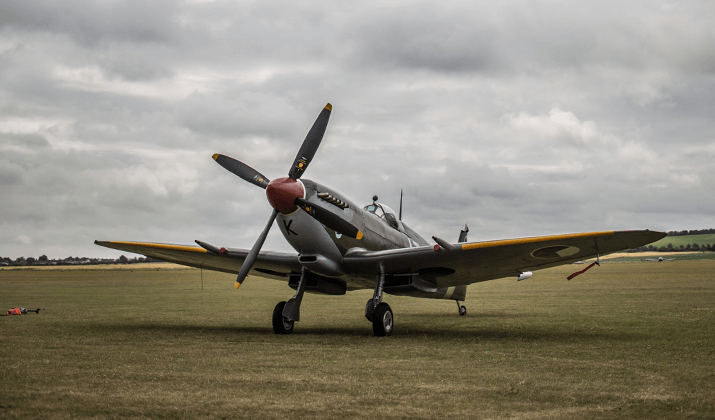 Getting there.
The nearest train stations to IWM Duxford are Whittlesford Parkway, Royston and Cambridge. On Sundays, there is a direct Myalls 132 bus service from Cambridge Station to IWM Duxford.
Kent Battle of Britain Museum
The museum is home to the world's largest Battle of Britain memorabilia collection, including artefacts from over 700 crashed aircraft. Navigate the museum's hangers, open fields, and exhibition block for an immersive journey through time and some servicemen and women's lives.
The museum offers a fantastic opportunity to pay your respects on Remembrance Sunday, surrounded by historical reminders. If the weather permits, you're also welcome to have a picnic on the grass. Admission fees apply; please check the website for the latest prices.
Getting there.
The nearest railway stations to the museum are at Folkestone West or Folkestone Central. Busses and taxis can take you to the museum from there.
Bletchley Park
The site of Bletchley Park, once the top-secret headquarters of the World War II codebreakers, is now a museum and a popular heritage attraction. A variety of immersive and storytelling exhibitions are located in historic buildings, designed to educate and inspire visitors about the remarkable and critical work that took place there during World War Two.
Standard admission rates apply to enter the museum. The memorial parade is free to attend and starts at the War Memorial on Church Green Road at approximately 10:30 am.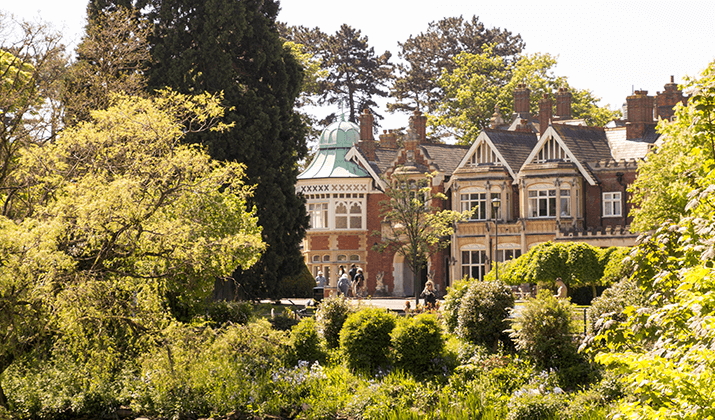 Getting there.
The nearest rail station is Bletchley, from which the museum is a short 6-minute walk.
London Imperial War Museum
The IWM London, the world's leading museum of war, was founded during World War I. The museum tells the stories of ordinary people whose lives were turned upside down as a result of war.
Entry is free, if you're visiting on Remembrance Sunday you will be able to take part in a two-minute silence in the museum's iconic Atrium to honour those who have died in service to their country.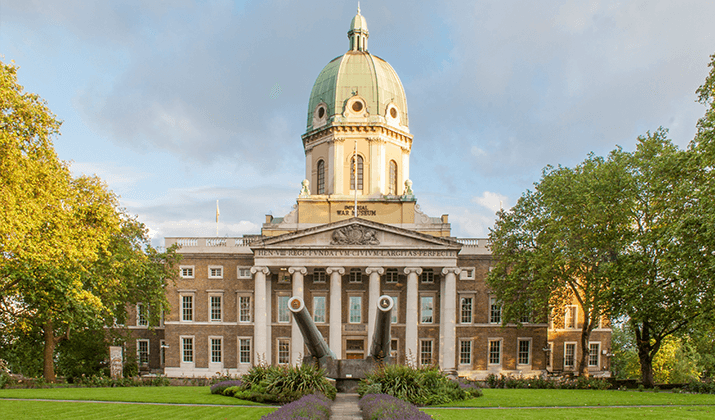 Getting there.
The nearest rail station is London Waterloo, from which it's a short 12-minute walk or a 7-minute bus ride and a 5-minute walk to the museum.