5 Things To Do In Edinburgh With Kids
11th April 2017
Harriet Shearsmith, the author of the Toby and Roo blog, put together 5 of her favourite places to visit in Edinburgh.
I was asked by the Railcard team to put together 5 of my favourite places to visit in Edinburgh. We were sent there by the team to investigate – a 2.5hr train journey no less! The kids really love it, we watched the scenery as the buildings passed by and we took some colouring pads, tablets and even story book cards to keep everyone entertained."
With a grandparent who is Scottish and frequent trips up to Perth to see family, the boys keep asking us to take them to Scotland, so you can only imagine their excitement when we announced that we were going to be heading to Edinburgh for a weekend stop over.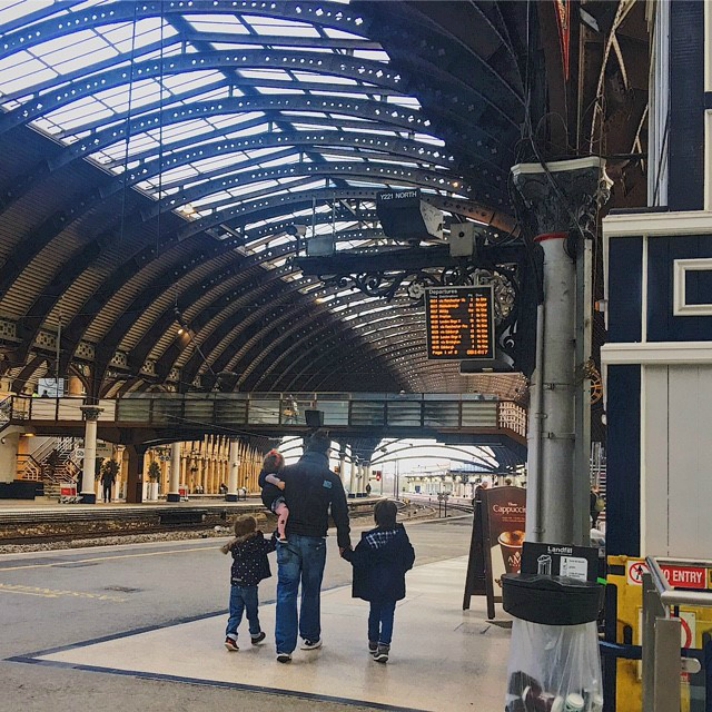 I spent time researching and asked followers and friends alike what they would recommend we got up to while we were there. Turns out their suggestions were absolutely perfect and we had the BEST time.
Before I share our top 5 family friendly things to do in Edinburgh, I thought I should mention that my top recommendation for staying has to be StayCity ApartHotels. Having taken the kids up and down the country for years, I can't express how invaluable it is to be in a house/apartment with a separate room for the kids to sleep in while we chill out.
I also have to add a recommendation for eating – if you're anywhere near Lothian Road (which you will be if you follow my advice for places to visit) I can highly recommend Wildwood for lunch (or dinner!). The food was delicious and the staff were truly lovely – in fact so lovely that they printed off special colouring sheets for the boys and gifted them with masks as they were leaving. What more could you need.
Edinburgh Castle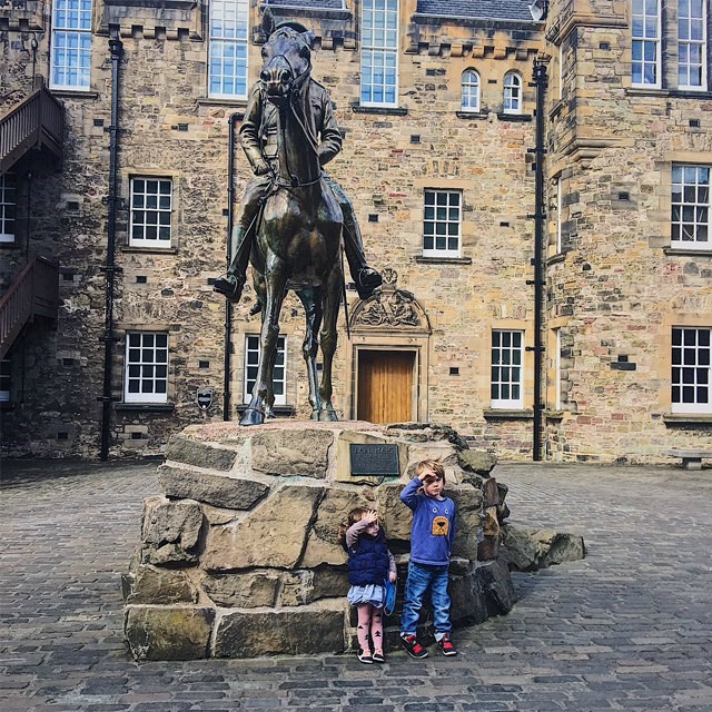 We loved the castle, it really is a full afternoon event – the queues for the jewels can get quite long but time it right and it is awesome. One of the things I loved about going to the castle was that I feel like the boys have really got the chance to go home and share something with their classmates. The castle is rich in historical information, but enough without being boring for them. There were tonnes of canons to pretend to fire and the boys loved the prisons, which are realistic, but not too scary to frighten the younger ones. Toby especially loved David's tower, with the tales of doom, gloom and death. Macabre child. The view from the castle top is stunning, you can just see the whole city, from one side to the next. Honestly well worth a visit inside, if a little over priced for a heritage site at £46 for 2 adult and 1 child ticket. It IS a castle though…
Camera Obscura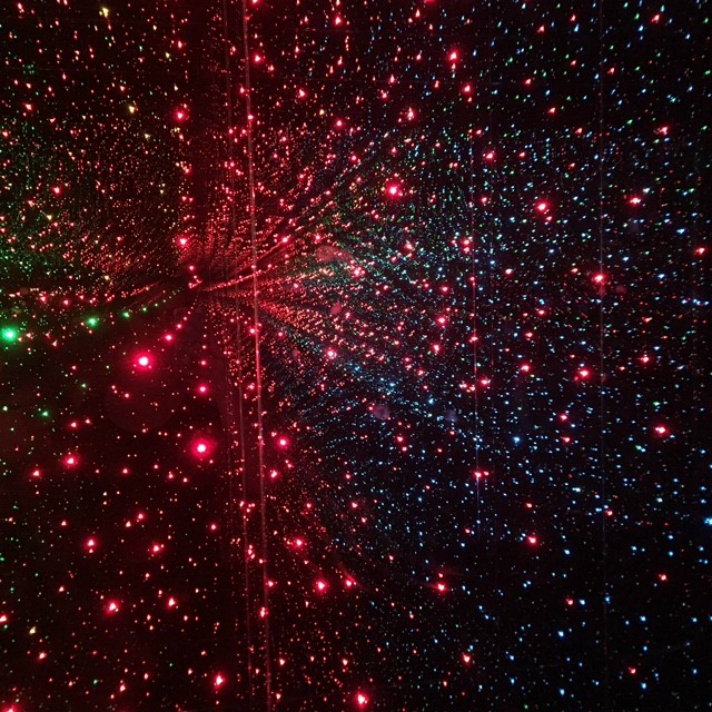 Toby's favourite spot. Open until 9pm, it was an absolute GEM for the kids. Camera Obscura is a museum, filled with fun and exciting things for the kids to do that are based on optical illusions. Everything from a vortex tunnel (which made both boys fall over) to morphing computers that told them how they would look when they were older or even chimps! Adam loved the art work on the walls, though it's a series of rather small rooms – pretty much a museum built into an old town house – so we struggled to stop at all of them with the kids as it was rather busy. I definitely thought that Camera Obscura wasn't to be missed but again I felt that for what it was it was a pricey couple of hours at £41.40 for 2 adults and 1 child.
Holyrood Palace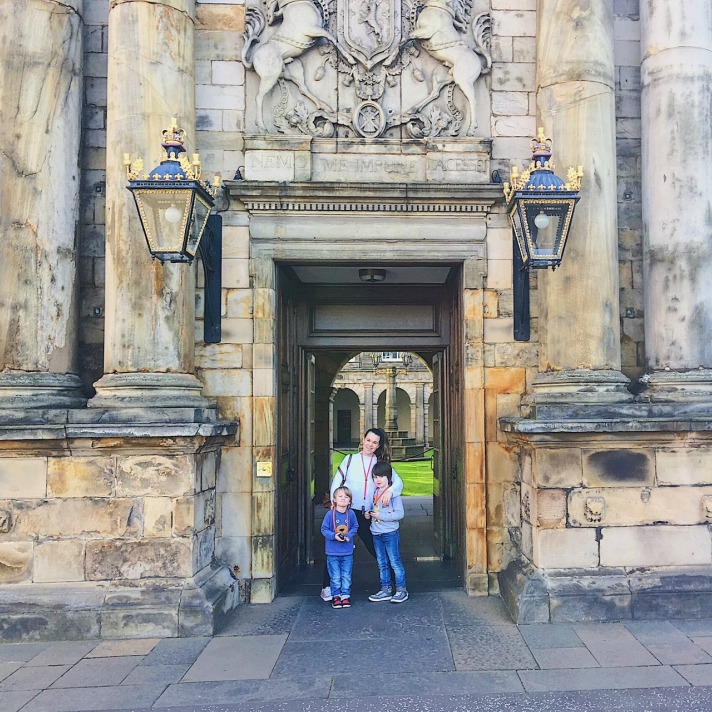 While I really liked Holyrood Palace – it was a beautiful building and a fab place to visit as part of the more educational side. The building itself is stunning, and the kids loved seeing the abbey which I have to confess the ruins are beautiful. I also think that Mary Queen of Scots chamber enthralled Reuben, with him loudly demanding to know why Robert the Bruce's skull was in the room. One of the things I would say is that the cafe was reasonably priced and the food was lovely, so if you are like me and often cringe as you head into the cafe/restaurant that accompanies these day trips, fear not.
Museum of Scotland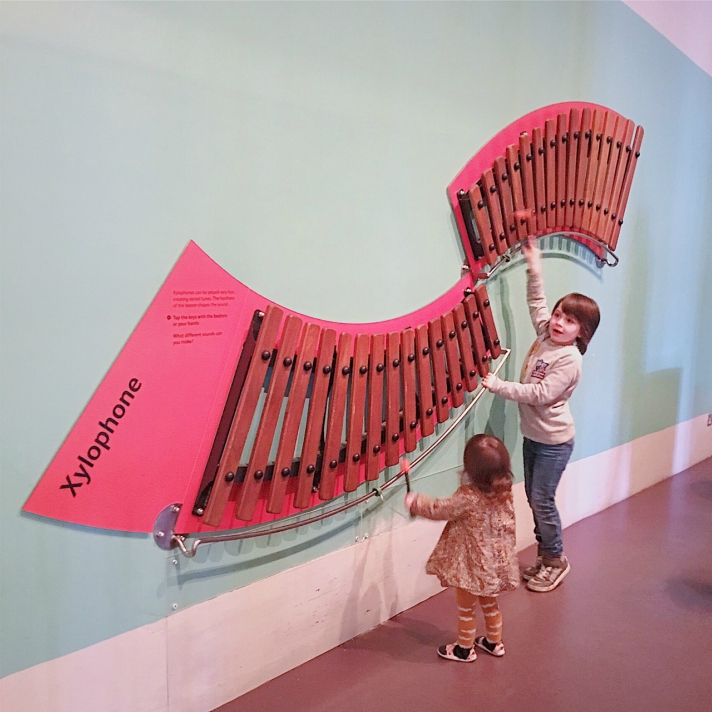 I WISH we had made this our first stop. This was my favourite place by a country mile, it combined the Natural History Museum and a condensed version of the British Museum, with so many interactive stations for the children I lost count. As if it wasn't enough for the kids – and I include Edith at only 2 – there was a discovery station where they could craft, discover mini science projects and have some fun. It was awesome. Both Adam and I agreed that we really ought to have had another day *just* to look around the museum and if you weren't sold on this one – it's completely free.
Take a walk up the Royal Mile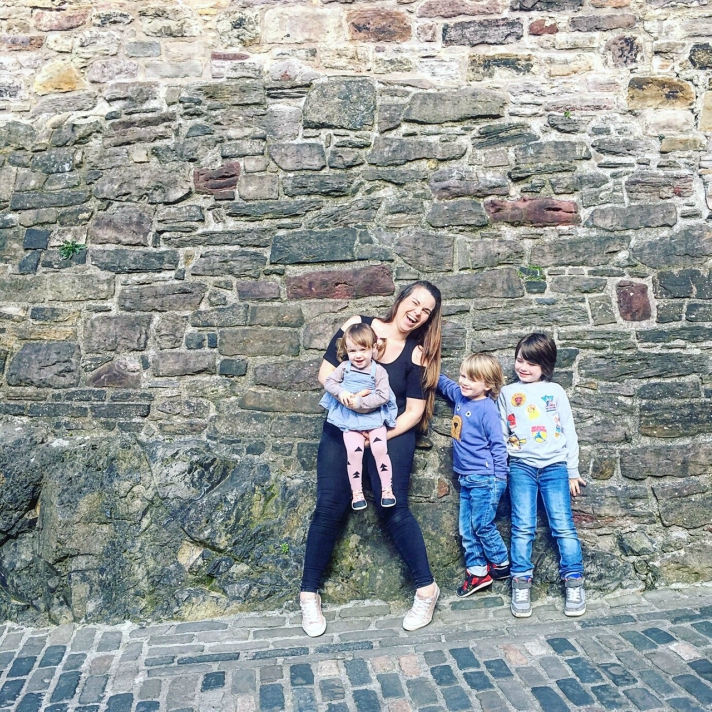 So much to see and do, there are restaurants and cafes so if you want to grab something to eat you can – but I would recommend visiting the park outside of Holyrood, looking at the Houses of Parliament and then making your way up – not missing out the street food and flea market (which seemed to only be open for food on the Sunday when we travelled past, but GOOD food). We took a detour on the way to the Museum and had a little look at Greyfriars Bobby. The boys loved the story!
Fancy a trip to Edinburgh? Get discounted tickets to this beautiful city with a railcard.
By Harriet Shearsmith