5 things to do in and around Nottingham
7th February 2022

Affectionately known as "Queen of the Midlands" and renowned worldwide for being the home of the legendary Robin Hood, Nottingham is a city loved by history buffs, shoppers, literature fanatics and everyone else in between.
1. Sherwood Pines
Sherwood Pines, one of the Midlands' largest and well-known forests, is a must-see when visiting Nottingham. In an idyllic forest setting for your upcoming adventure, you'll find Go Ape's famous zip systems and climbing areas where you can soar like Tarzan. In Spring, you can pitch your tent in one of the many designated camping spots and sleep under the stars in the great outdoors.
For the digitally inclined, a free mobile app can set the little ones on the Gruffalo Spotters trail, following clues through the forest and even snap an animated selfie with Gruffalo and his friends.
If all that adventuring leaves you feeling hungry, visit the Sherwood Pines Café for locally-sourced snacks. Maybe even find yourself a perfect spot for a picnic nearby?
For the thrill-seekers and ramblers, there are many cycling, mountain biking and walking trails to explore.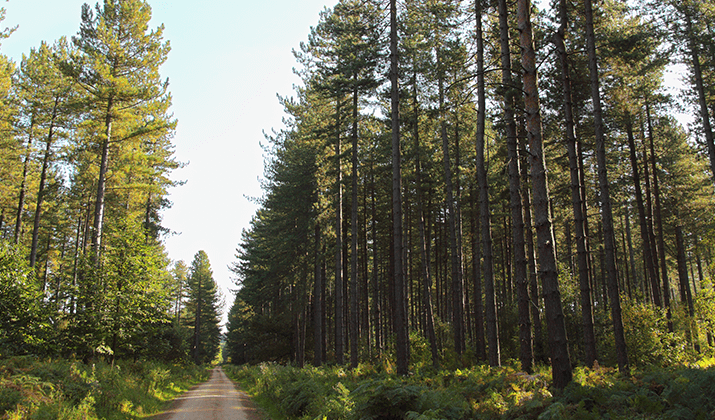 Getting there.
Mansfield is the nearest rail station to the Sherwood Pines Visitor Centre. A 23-minute bus ride and then a 22-minute walk will get you to the centre.
2. The Workhouse and Infirmary
Developed in 1824, this simple structure ranks among the most complete workhouses in existence. With its innovative design and approach, it became a model for similar institutions throughout the nation. Many worked there for food, shelter, and medical care for decades.
Today, the site invites you to listen to its story as told through the perspectives of those who worked and lived there. Explore living history events, tours and exhibitions at this fascinating educational destination for the whole family. Children can enjoy activities and crafts while joining the children's trail, playing games, and dressing up.
Getting there.
Open from the 16th of February. The nearest rail station is Fiskerton and The Workhouse is approximately a 45-minute walk.
3. Creswell Crags
A limestone gorge with numerous caves and crevices, Creswell Crags in North Nottinghamshire is home to Britain's only known Ice Age rock art. Stone tools and animal remains uncovered in the caves by archaeologists provide a fascinating insight into life during the last Ice Age.
The cave also contains the largest concentration of 'witches' marks' found in British caves. It was thought that "apotropaic" marks scribed onto cave surfaces would ward off evil spirits from the underworld. In 2018, hundreds of these marks were discovered, believed to date from the 17th and 18th centuries.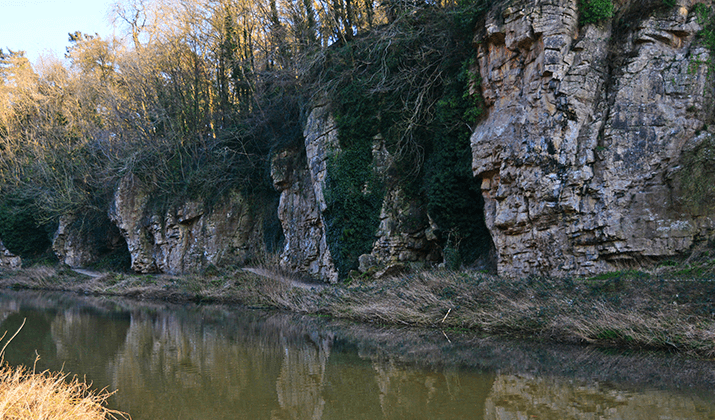 Getting there.
The nearest rail station is Creswell, and it's then a 23-minute walk to the Creswell Crags Museum & Prehistoric Gorge.
4. Portland Park
Within 15 to 20 minutes' walk of the town centre, Portland Park lies directly southwest of Kirkby in Ashfield. It is a Site of Special Scientific Interest (SSSI) bounded by some old railway lines that were once a part of an extensive local and regional network.
There are three pond areas in the park, an extensive network of footpaths that lead further afield and contrast in gradient due to the characteristics of the local terrain, and a rare limestone quarry face that was historically used as a rifle range.
Getting there.
The nearest rail station is Kirkby in Ashfield, and the Portland Park visitor centre is approximately a 20-minute walk. Three trail paths start from the centre, so it's an excellent place to begin.
5. Green's Windmill and Science Centre
Find out how flour is made by harnessing the power of the wind at Nottingham's fascinating working windmill. Built in 1807 by the father of the renowned scientist and mathematician George Green, the Mill is fully functional and doubles as a museum and science centre.
Once inside, you can see the millstones and the inner workings, watching the intricate process of flour making in action. An interactive science centre attached to the mill features its historical journey and the scientific work of George Green. Kids can explore electricity, magnetism, and light through hands-on experiments, the perfect way to engage young minds and even hands, for that matter.
Getting there.
From Nottingham Station, the mill is approximately an 18-minute walk.