5 of the best woodland walks
14th April 2022
Any time of year is a good time to take a woodland (or forest) walk, whether you're looking for a tranquil escape or something fun to do with the kids. Let's wrap up warm, pull on our boots and let the adventure begin. We've picked out five fantastic destinations to inspire your next wonderous walk.
Epping Forest, Essex
Whether you are looking for a quiet walk or more vigorous exercise, you can enjoy Epping Forest's 284km of paths and untold trails throughout its 8000 acres.
There are nine waymarked trails to get you around the Forest. They're well signposted and easy to follow, even if you've never walked the trail before. You can also start and end them anywhere along the route since they're circular.
Getting there.
Ponders End is the nearest rail station to the Epping Forest Visitor Centre at Chingford; it's approximately a 31-minute bus ride or a 52-minute walk to the centre.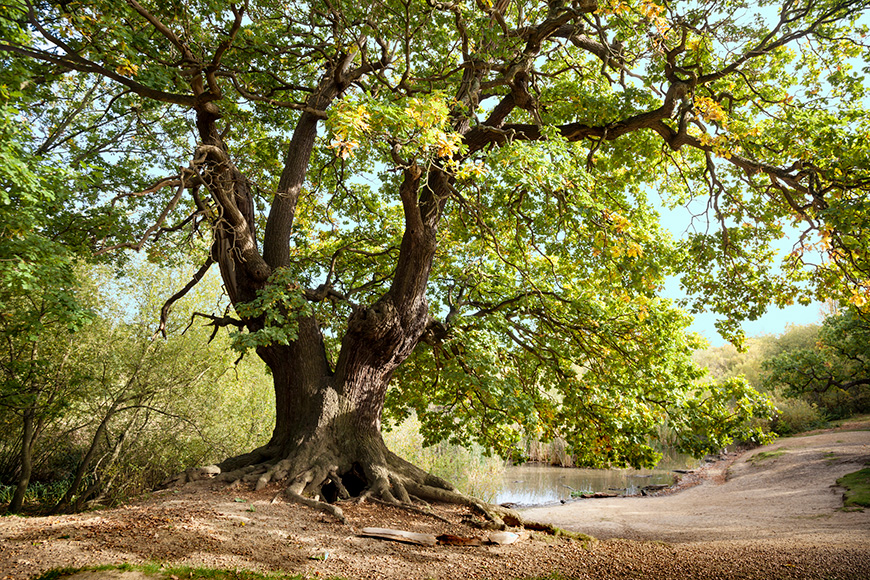 Forest of Dean, Gloucestershire
Over the centuries, this ancient forest in Gloucestershire has undergone many changes. It was once a royal hunting forest but later became a source of timber for Tudor warships. It became an important centre of industry during Victorian times, with coal mining and tramways.
It is now a thriving forest with abundant wildlife and a wonderful place to explore. You can venture through the magical Puzzlewood, the ruins of Tintern Abbey and one of the many castles in the area. Forest of Dean Sculpture Trail is a popular walk. Sixteen sculptures are connected in this trail, which is 4.5 miles long. However, there are shorter options at 2.2 miles and 3 miles, which pass a selection of the sculptures. One of the most impressive is 'Cathedral', a 15-foot stained glass window hanging from the trees, definitely a must-see.
Getting there.
Chepstow is the nearest rail station to the Chepstow Tourist Information Centre and not too far from the Giants Cave attraction, a great starting point for your exploration. The centre is approximately an 8-minute walk from the station.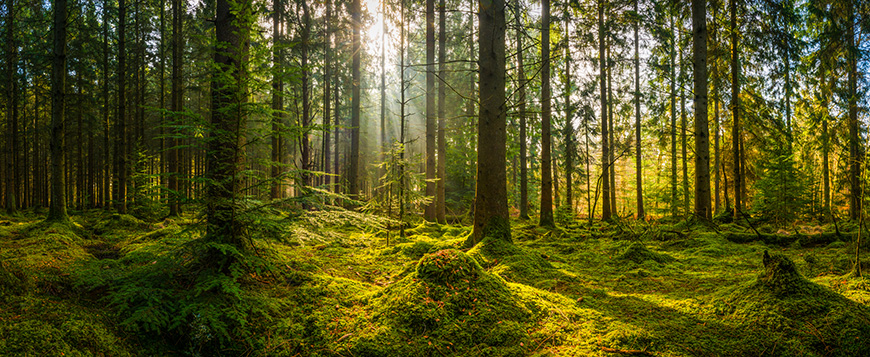 Kielder Forest, Northumberland
Explore tranquil Kielder Water and Forest, the largest manufactured lake in Northern Europe and England's largest working forest. It's a vibrant playground for wildlife, and if you stick around for nightfall, it boasts the best dark skies in England.
Welcoming cyclists, hikers and outdoor enthusiasts, it's a haven for those seeking an adventurous getaway and wanting loads to do. To list everything would be exhaustive, but some of the activities on offer range from; mountain biking, water activities, horse riding, fishing, birdwatching, and stargazing.
Getting there.
Bardon Mill is the nearest rail station to Kielder Forest, and it's approximately a 41-minute walk or 18-minute cycle ride to the edge of the forest. You could stop by the Vindolanda Museum, the excavated Roman fort and village site, along the way into the woods.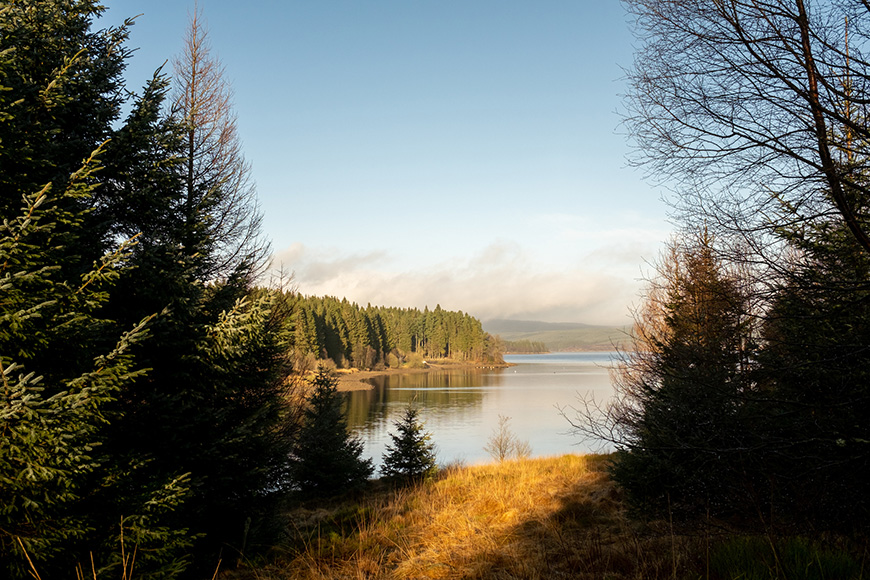 Littleheath Woods, Croydon
Littleheath, a stone's throw from Croydon, is an excellent destination for Londoners looking to keep it close to home. There are 61 acres of woods, and the area is tucked away between residential homes, so passers-by see only the treetops as a sign of the wooded area.
There are several habitats in Littleheath, from woodland to grassland, soils from chalk to clay, and sand to pebbles. Then there are the seasonal ponds and wet areas. You can choose to explore the trails along the many paths meandering through the woodlands, so you'll have access to a contrasting journey no matter the route you choose.
Getting there.
The nearest rail station is Sanderstead, and it's approximately a 31-minute bus ride and a 12-minute walk to the woods.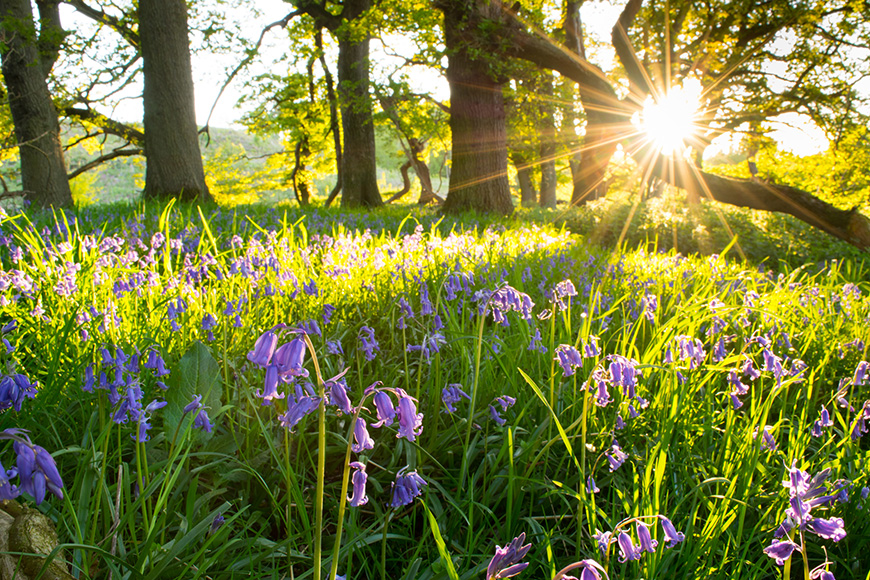 Fingle Woods, Devon
In Devon, Fingle Woods is an ancient woodland site located in the Teign Valley on the northern edge of Dartmoor National Park. The woods are home to an abundance of wildlife, leading you to explore the fields of wildflowers, from carpets of ramsons to bluebells and daffodils.
Explore 28 miles of new trails, observe kingfishers darting along the banks of the river Fingle, and take in the spectacular scenery. The iron age Fort of Wooston Castle Hill sits perched at the top of the woods and offers breathtaking views over Fingle Woods.
Getting there.
The nearest rail station is Okehampton, and it's approximately a 16-minute bus ride and a 20-minute walk to the Fingle Bridge, a noteworthy visitor attraction and a great place to start.