16-25 Railcard holders - How to purchase a 26-30 Railcard
9th January 2019
A step by step guide to purchasing a 26-30 Railcard
Have you previously had a 16-25 Railcard account and not to sure how to purchase a 26-30 Railcard? Below is a step by step guide with images to help you through. There is only two steps, so don't worry!.
Step one: Log in
You can log in here, using your existing 16-25 Railcard account.
If you forget your details, you can request a new password.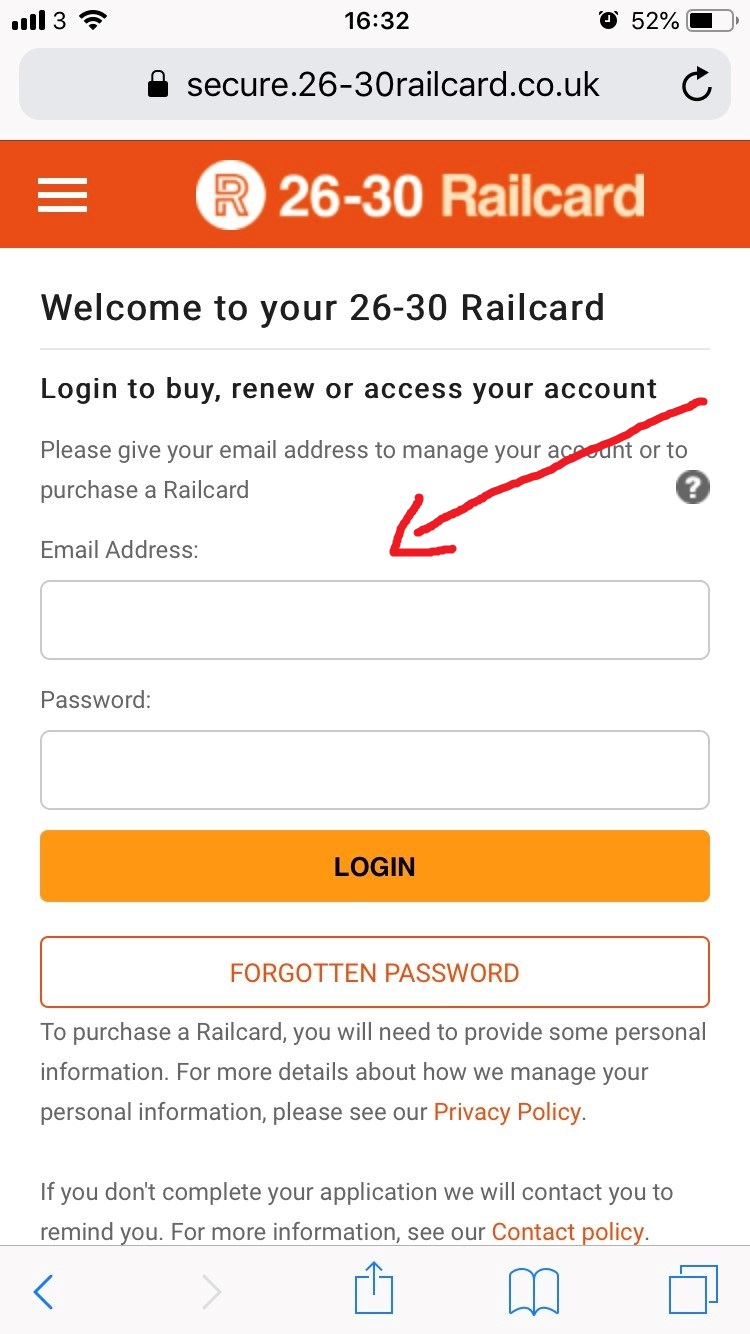 Step two: Select buy another Railcard
(Not Renew!)
Don't get fooled by the bright renew button, you're not here for a 16-25 Railcard. Focus on the prize and scroll to the bottom of the screen and select 'buy another Railcard' as shown below.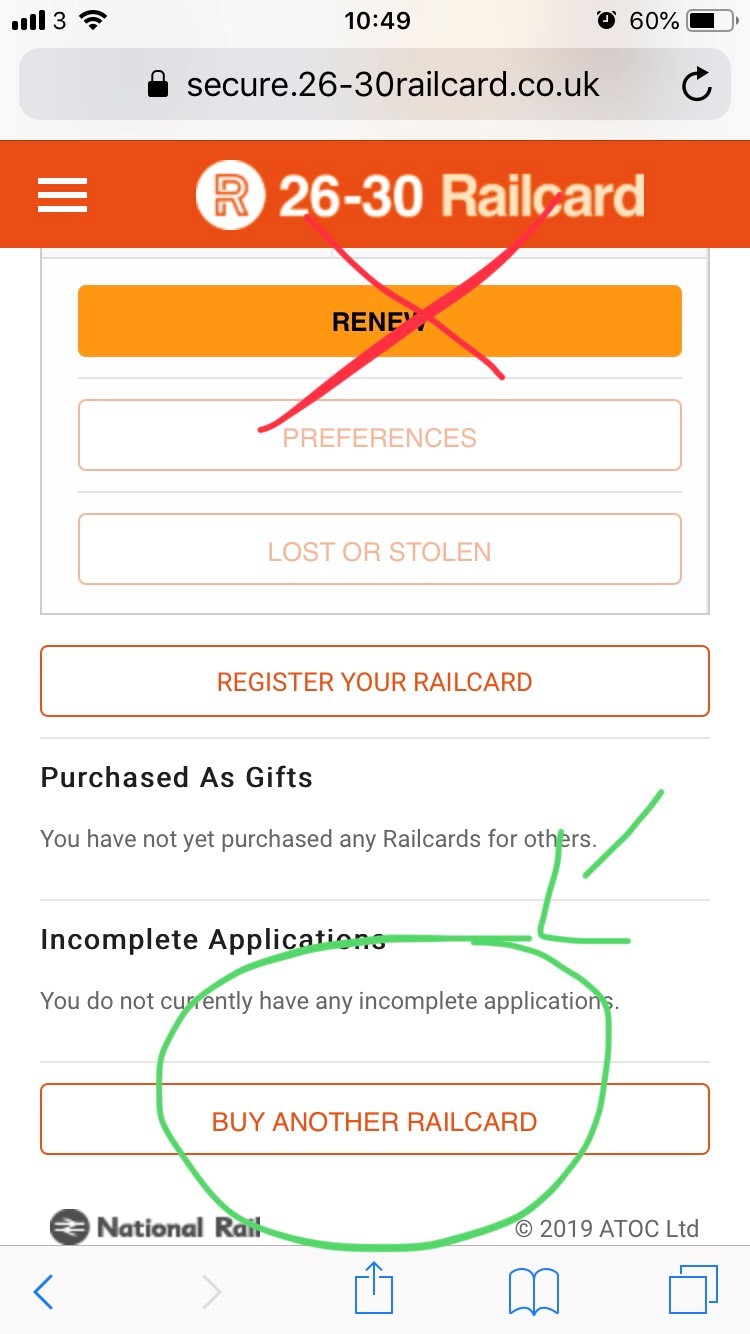 Ta Da! You now own a 26-30 Railcard. Congratulations.