10 unmissable festivals to go to this year
17th June 2017
Festival season is upon us and there is plenty of choice for budding festival-goers. Whether you crave rock, grime, folk or dance – there is guaranteed to be an event for you this summer.
With so much choice, we've have pulled together 10 of the best festivals to visit this year and how to get there by train.
Lovebox - 14-15 July 2017
Celebrating 15 years of love, Lovebox is bursting with creativity and features dance artists, live music, quirky bars and electronic acts. Situated in Victoria Park, it is just a short walk from Mile End tube station, making it the ideal festival to visit by train.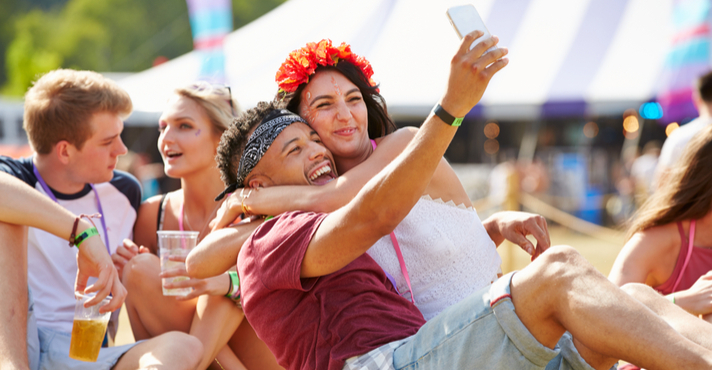 Secret Garden Party - 20-23 July 2017
his is the final ever Secret Garden Party and festival-goers have been promised the "ultimate party". Set in 100 acres of sprawling Cambridgeshire countryside, SGP is bursting full of eclecticism and frivolity. It only takes an hour by train from London Kings Cross to Huntingdon, and with trains every half hour, costing as little as £22.75 with a Railcard, it's a breeze by rail.
Wilderness Festival - 3-6 August 2017
Affectionately dubbed a posher festival bash, head to Wilderness Festival in Oxfordshire to swim in a freshwater lake, tuck into a fine dining banquet and listen to bona fide legends. The nearest train station is Charlbury which is easily accessible from London Paddington.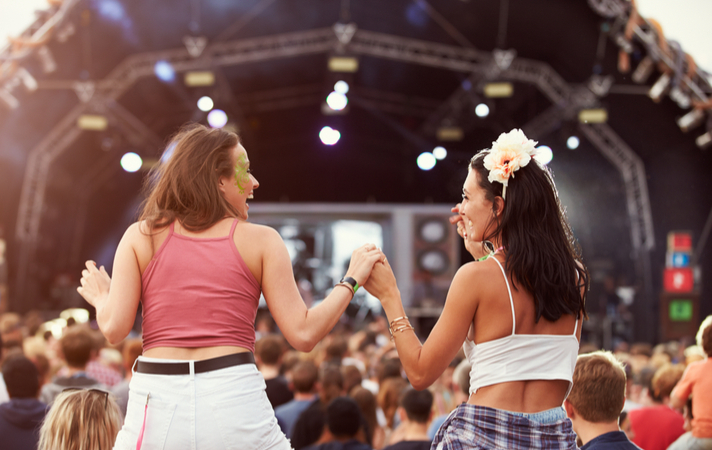 Boomtown Fair - 10-13 August 2017
Known for defying the mainstream and embracing diversity, Boomtown Fair has nine different districts all with a unique theme. One minute you could be listening to folk, the next reggae or drum & bass. The Boombus shuttle service runs from Winchester train station directly to the site from Thursday 10th August - Monday 14th August for only £5 each
Green Man Festival - 17-20 August 2017
The Green Man is an independent festival set against the Brecon Beacons' Black Mountains. With an eclectic mix of indie and alternative artists, it also offers science talks, spoken word and locally brewed ciders and ales. The closest station is Abergavenny and there is a free shuttle bus that runs to the festival.
Shambala - 24-27 August 2017
Set in a secret location in the Northamptonshire countryside, Shambala's slogan is "Adventures in utopia" so prepare for a kaleidoscope of colour, theatrics and creativity with a unique musical soundtrack. Hop on the bio-fuelled shuttle bus from Market Harborough to the site for just £3.
Sundown Festival - 1-3 September 2017
Previously known as Norfolk Spectacular, it became the Sundown Festival in 2012 and has a distinct urban flavour. It is one of the least expensive festivals to visit this summer, but still offers a great line-up and atmosphere. Norwich railway station is just five miles from the Showground and there are regular shuttle buses running to the event.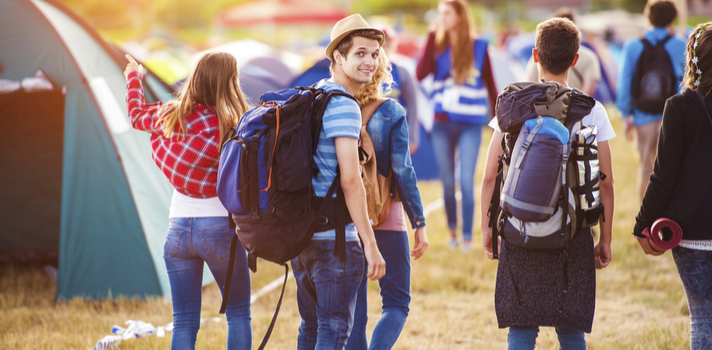 Reading & Leeds - 25-27 August 2017
Set over the August bank holiday, Reading & Leeds draws in a host of iconic rock, pop, indie, electronic and alternative music artists. It has been running for almost two decades so is firmly established in the festival calendar. There is a free shuttle bus running from Leeds railway station and it is a 15-minute walk to the festival site from Reading station.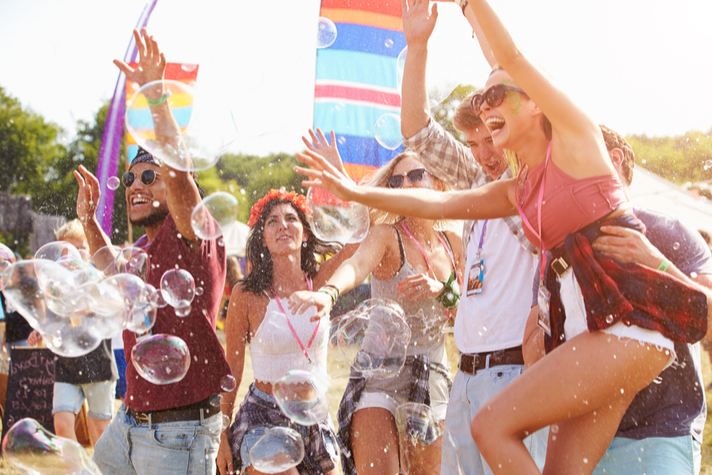 Camp Bestival - 27-30 July 2017
Curated by Josie and Rob Da Bank, Bestival is a boutique festival that has built a reputation as one of the best and most unique that the UK has to offer. Each year there is a unique theme, an eclectic mix of genres and mass fancy dress – it really is a festival like no other. Lulworth has a great rail network linking the midlands, North, Scotland and London Waterloo with Wareham or Wool railway station so it's easy enough to get there by train.
V Festival – 19-20 August 2017
Held at Hylands Park in Chelmsford and Weston Park in Staffordshire, V Fest was created by Pulp's frontman Jarvis Cocker. Celebrating a mix of British and international artists, V Fest is a pop lover's nirvana. There are shuttle buses running from Stafford Rail Station and Chelmsford Rail Station.