10 London Events to Make the Most of May
24th April 2018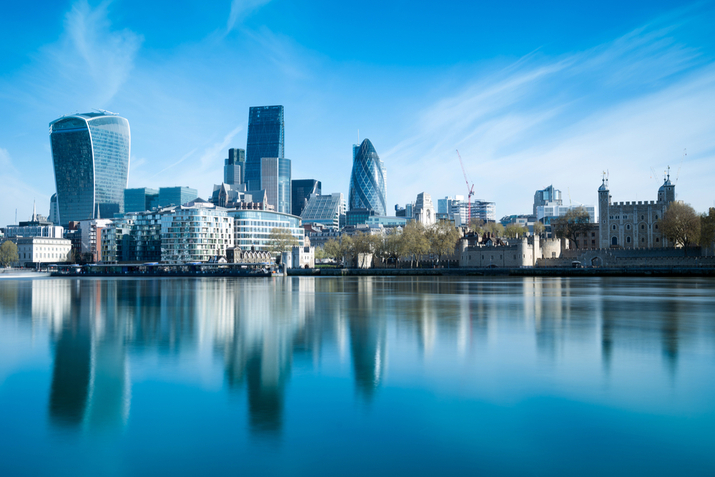 With the May bank holidays fast approaching there is an abundance of events popping up all over London, we've lined up 5 events for each of the long weekends to help you make the most of them. From food festivals, to antiques hunting, to making your own chocolate we're sure we've got something on this list that you've never tried before!
Things to do over the early May bank holiday
1. Head to Urban Food Fest in Shoreditch
Urban Food Fest is an amazing street food party, not to be missed. Street food trucks and stalls serve global gourmet street food dishes and an array of specialist cocktails and drinks. Plus there are loads of free games including giant Jenga, ping pong and lots more.
When: Saturday May 5th 2018
Closest train station: Liverpool Street
Price: Free entry
2. Go rummaging at Brockwell Lido Modern Movement Design Fair
This art deco building has been a recurring fixture for the last decade. Dealers display their wares by the pool-side, and if the weather permits you can even go for a dip after you make your purchases.
When: Friday May 4th - Saturday May 5th2018
Closest train station: Herne Hill
Price: Free entry
3. Take a luxury chocolate making workshop with My Chocolate
This workshop comes choc full of bubbly, tastings, treats and goody bags. The two and a half hour chocoholics dream lets you indulge in chocolate martinis, prosecco, truffle tastings and lots more. After all that inspiration you'll be put to work to make some of your own coco concoctions.
When: Saturday May 5th 2018
Closest train station: Essex Road
Price: £80
4. Explore 'Mark Dion: Theatre of the Natural World'
Head over to Whitechapel Gallery where American artist Mark Dion recreates areas he has travelled through, from rainforests to rubbish dumps to explore the fragility of life on earth.
When: on until Sunday May 13th2018
Closest train station: Liverpool Street
Price: £12.95 [save £12.95 on a second ticket with 2FOR1]
5. Visit the V&A and try out 'Growing Structures'
Get your friends together and test out your team building skills as you build a collaborative lightweight structure, at the V&A. This activity was designed with Arup engineers as part of the museum's engineering season in 2016.
When: Monday May 7th 2018
Closest train station: London Victoria
Price: Free entry for 'Growing Structures'
Things to do over the late May bank holiday
6. Take a Brush and Bubbles class
'Brush and Bubbles' is an interactive class for people of all creative levels. Enjoy a glass of prosecco while you are led with step by step instructions from a resident artist. And at the end of the class you get to take your creation home with you! It's all about 'people coming together to chat, paint, drink and enjoy!'
When: Sunday May 27th 2018
Closest train station: Earl's Court
Price: £35
7. Explore 'Rodin and the art of ancient Greece' at the British Museum
This April, The British Museum will present works by Rodin in a new light with an exploration into how he admired the art of antiquity, particularly that of ancient Greece. For the first time ever, experience Rodin's sculptures alongside those of the Parthenon which were his inspiration.>
When: Thursday April 26th – Sunday July 29th 2018
Closest train station: Farringdon
Price: £17 [save £17 on a second ticket with 2FOR1
8. Go rummaging in Alfie's Antique Market
This market houses four floors of antiques, vintage fashion, 20th century design and all the collectibles you could ever dream of.
When: Saturday May 26th 2018
Closest train station: Marylebone
Price: Free entry
9. Treat yourself to a 'Confessions of a Chocoholic Afternoon Tea'
Head to Podium Restaurant at the Hilton and indulge in a beautifully presented afternoon tea, enjoy freshly made sandwiches, pastries and miniature fancies in the heart of fashionable Mayfair.
When: until Wednesday 31st October 2018
Closest train station: London Victoria
Price: £39 [save £39 on a second ticket with2FOR]
10. Explore London from the Thames with City Cruises
Hop on the all-weather sightseeing boat and enjoy open air and panoramic views of London's most iconic sights.
When: until Wednesday 31st October 2018
Closest train station: London Waterloo
Price: £18.75 [save £18.75 on a second ticket with 2FOR1]