Christmas Markets
6th December 2020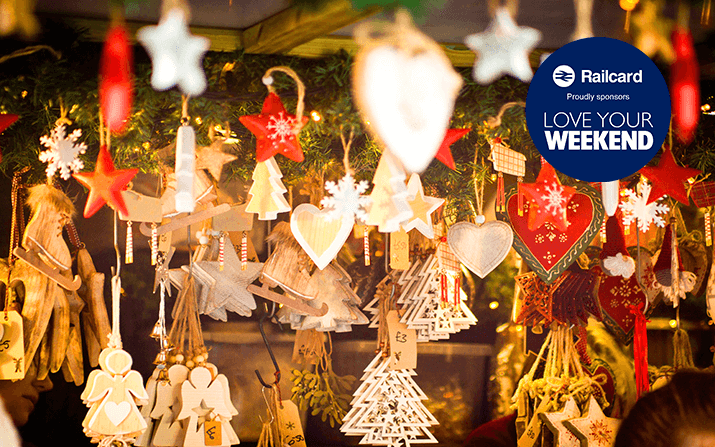 ***Note: Lockdown measures are in place across Britain. Please check and follow the latest government advice before you travel.
We all know that Christmas is going to be a little different this year. As proud sponsors of ITV's Love Your Weekend with Alan Titchmarsh, we want to help you get into the Christmas spirit by sharing some ideas for festive fun inspired by the latest show.
The last episode kicked off the annual family Christmas Tree debate with a visit to a Christmas Tree farmer. Will you get your artificial tree down from the attic or will you be buying real this year?
If you're buying real or looking for the perfect festive background for this year's Christmas pic, there are a number of great Christmas tree farms all over Britain for you to explore. If you're travelling by train don't forget to save 1/3 off your journey with your Railcard.
To help keep the Christmas spirit alive, and to give you some inspiration of where you can find some gifts from local businesses, we have created a list of our favourite Covid-secure Christmas markets. The markets will have their own track and trace codes, will be operating one-way systems with hand sanitiser supplied and traders in face masks.
The Christmas Little Makers' Market at the Unitarian Meeting House in Bury St Edmunds, opens every Wednesday and Saturday throughout December. Each day there will be a variety of stalls offering locally made food, drink and Christmas gifts from Suffolk and in and around Bury St Edmunds. Mince pies and mulled wines are also on offer as well as lots to do and visit in the surrounding area.
Nearest station: Bury St Edmonds, then it's just a short 10-minute walk to the market from the station.
If you're taking the family, the Family & Friend's Railcard will give you ⅓ off adult fares for up to 2 adults and a whopping 60% off fares for up to 4 kids aged between 5-15. That's a saving of £16.20*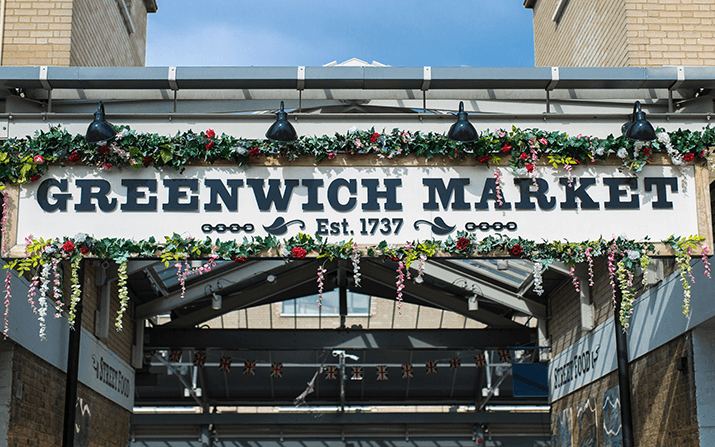 Sadly, Winter Wonderland isn't going ahead this year, but London has other great markets which will be open throughout Christmas.
Greenwich's Late Christmas shopping Market will be open on Wednesdays 9th, 16th and 23rd December, from 11am to 8pm. The market boasts over 150 shops and stalls where you can find all the gifts you need from candles, homeware and jewellery. Plus, fresh hot and cold food stalls and festive music to get you in the mood.
Nearest station: Greenwich. If you take the train, save ⅓ on your fares with a Network Railcard, saving you £13.75**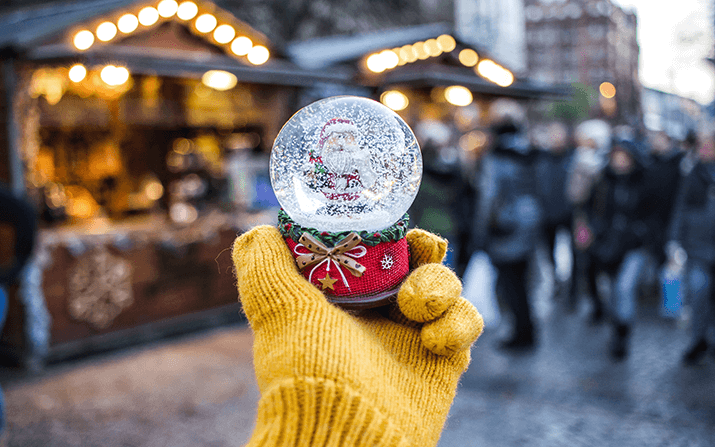 From famous high street brands to local shops and market stalls, Skipton in North Yorkshire are also hosting their Christmas market this year. There will be food and drinks available plus festive entertainment for all. Go on dust off that Christmas jumper!
Nearest station: Skipton. With a Senior Network Railcard each save a ⅓ off your fare. This trip you would save £3.90***
The next episode of ITV's Love Your Weekend will air on Sunday 13th December 2020.
*Railcard price savings are based on Super Off-Peak Return from Ipswich to Bury St Edmonds for 2 adults and 4 kids. Prices checked on 25 November 2020 for travel on 12 December 2020.
**Railcard price savings are based on Super Off-Peak Travelcard from Portsmouth to London zones 1 - 6 for 1 adult. Price checked on 25 November 2020 for travel on 23 December 2020.
***Railcard price savings are based on Super Off-Peak return from Bingley to Skipton for 2 senior adults. Price checked on 25 November 2020 for travel on 12 December 2020.
LoveYourWeekend™ and © Spun Gold Limited 2020. Licensed by ITV Broadcasting Limited. All rights reserved and/or any other statement as notified in writing by ITV Commercial to the Sponsor.