Autumn Perennials, Flowers and Leaves: Family weekends and day trips
18th October 2020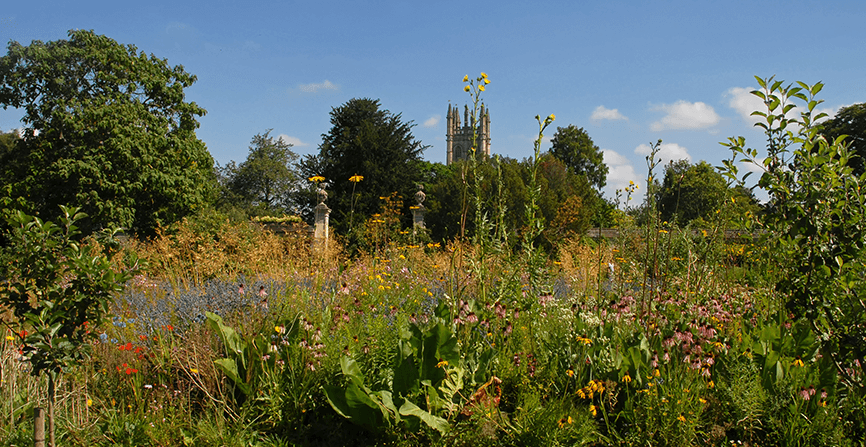 As proud sponsors of ITV's Love Your Weekend with Alan Titchmarsh, we want to help you create a weekend that you can enjoy by sharing some of Britain's must-see's and hidden gems as we create a new trip ideas every week inspired by the show
What's great is that these places are not only easy to get to by train, but allow you to save money on travel if you have a Railcard!
This week's post is inspired by the last nature-filled episode and it had us thinking about the autumn season. While getting cosy indoors with a hot bevvie is a completely valid way of enjoying the colder months, we thought we'd take you outside and show you how beautiful Britain can be in the autumn; rain or shine.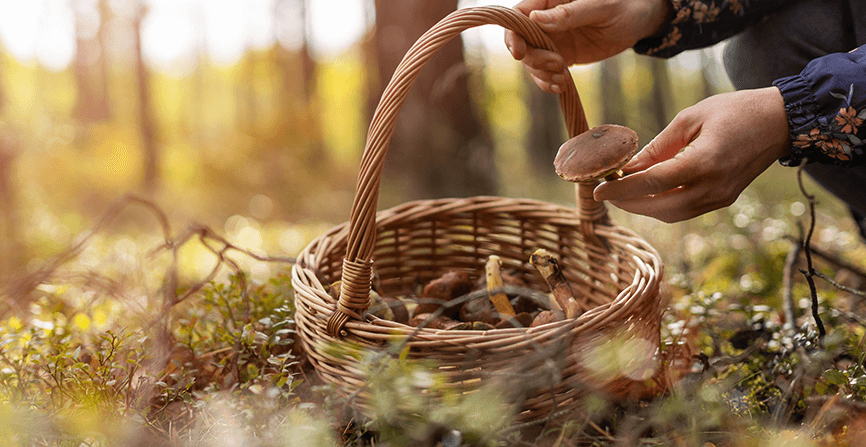 Instead of booking a table at a restaurant, why not try a foraging weekend in the countryside? Tudor Farmhouse in Gloucestershire is a 15-minute taxi ride from Lydney station and makes for the perfect countryside retreat where you can book a foraging experience. The Tudor Farmhouse has everything you need for a complete stay, with charming cottage rooms to suit couples or families as well as a restaurant using locally-sourced ingredients and veggies straight from the kitchen garden!
For a more farm-to-table experience, tucked away in none other than the infamous Sherwood Forest is The School of Artisan Food. Based in Worksop's Welbeck Estate, a short taxi ride from Worksop Station, the school also offers a half-day foraging course as well as many other tempting culinary classes! You will get to pick your own produce and enjoy the fruits of your labour as all the day's pickings are rustled up during a series of cooking demonstrations. The estate itself has plenty to do around the grounds, from museums to brewery tours.
Thinking of going with the kids? The Family & Friends Railcard gives you and up to 4 adults ⅓ off your fares and 60% off fares for kids aged 5-15. That's a £58.80* saving on your total fare!
If you're looking for places just to spend a day in, the city of Nottingham is a fantastic place to go. With the town a short 15-minute walk, you can take in the autumnal tones in Highfields Park, The Arboretum or Wollaton Hall, a stunning Grade One listed mansion among lush grassland with plenty of wildlife.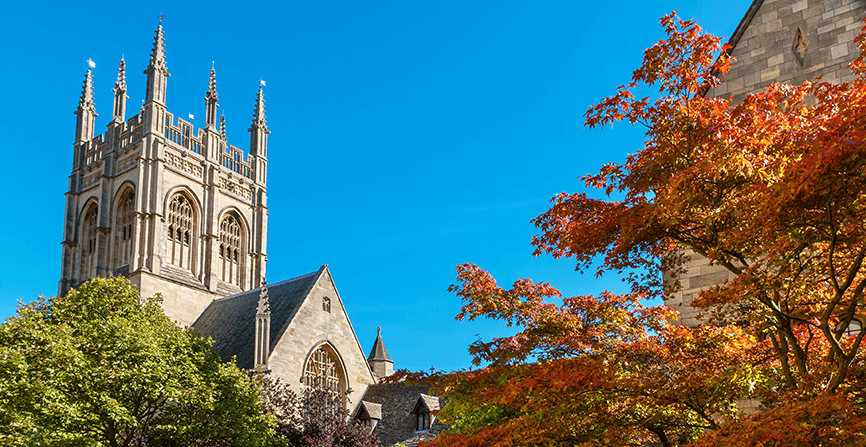 Oxford is great to enjoy whatever the weather with a plethora of museums like The Ashmolean, Pitt Rivers and the Museum of Natural History - great for rainy days and The Oxford Botanic Garden, all of which are within easy walking distance from the city centre, a 10-minute walk from Oxford station. If you want to venture a little further out, about 20 minutes from the city centre is The Arboretum, the oldest garden in the UK with an impressive collection of trees, plants and perennials.
So, what are you waiting for? Book your trip now and get that Railcard feeling!
* Railcard price savings are based on Off-Peak Return tickets from Manchester to Worksop for 2 adults and 4 kids. Prices checked on 30 September 2020 for travel on 3 October 2020, returning on 4 October 2020.
The next episode of ITV's Love Your Weekend will air on Sunday 25th October 2020.
LoveYourWeekend™ and © Spun Gold Limited 2020. Licensed by ITV Broadcasting Limited. All rights reserved and/or any other statement as notified in writing by ITV Commercial to the Sponsor.