7 train day trips - 1 hour and under
1st July 2023

There's nothing better than hopping on the train and exploring somewhere new for the day. And in Britain, it's easier than you might think – we're blessed, after all, with some of the best rail coverage in the world. The coast, the countryside and the city are all easy to reach by train, so get out your Railcard and start planning your next impromptu adventure. Let's go!
From London: Escape to the countryside in Epping
Right on London's doorstep and less than an hour from the capital, leafy Epping Forest is the perfect tonic to the Big Smoke.
Spend your day strolling through the trees in this 2,400-hectare slab of ancient woodland. There are loads of great walking routes through the park, plus 3 forest centres if you're with the kids.
When it's time for a break, stop for lunch at one of Epping's brilliant pubs.
Journey time: approximately 45 minutes
Station: Epping
CO2 emissions: Train: 1.20 KG CO2 e | Car: 4.20 KG CO2 e
From Manchester: Spend the day in quirky Hebden Bridge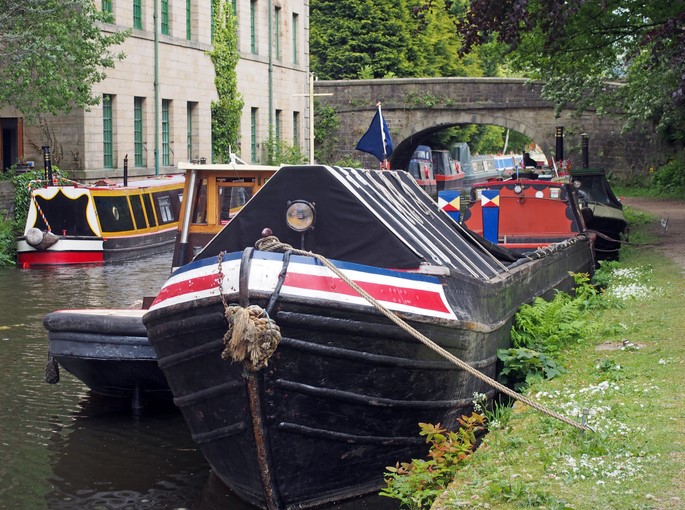 Packed with independent stores, alternative music venues and leafy parks, Hebden Bridge ticks all the boxes for a fun couples' day out.
Start your day browsing the shops before a lunch stop at one of Hebden Bridge's brilliant cafes or pubs. Catch a gig at the Trades Club before the last train home.
If you're the kind of couple who enjoy the countryside, head to Hardcastle Crags, a National Trust woodland park full of walking routes.
Journey time: approximately 30 minutes
Station: Hebden Bridge
CO2 emissions: Train: 1.41 KG CO2 e | Car: 4.74 KG CO2 e
From Cardiff: Take a city break in Bristol
A fun train day trip for couples or groups, alternative Bristol is brimming with brilliant pubs, excellent shops and world-class museums.
Begin your visit with a walking tour of the city's street art – keep an eye out for the works of Banksy – before heading to Bristol Museum & Art Gallery for more culture. If you're looking for a good group activity, Bristol has 5 escape rooms to choose from, too.
If you've got time, sample some of the city's nightlife at the Bristol Comedy Club before catching the train home.
Journey time: approximately 55 minutes
Station: Bristol Temple Meads
CO2 emissions: Train 1.85 KG CO2 e | Car: 6.19 KG CO2 e
From Leeds: Art and architecture in Saltaire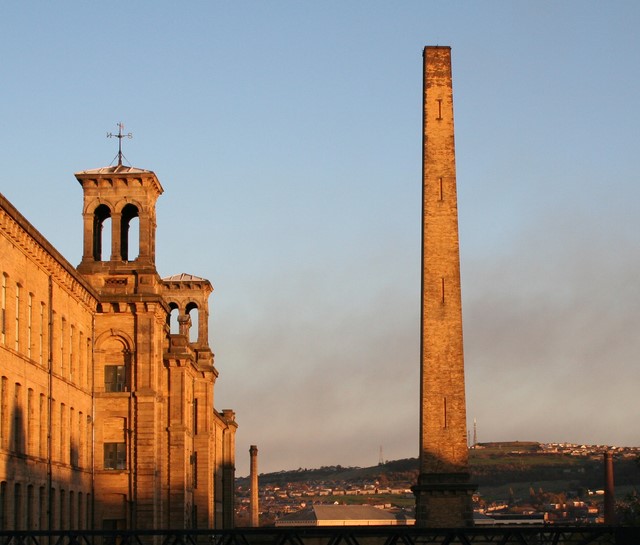 One of the easiest train day trips from Leeds, Saltaire is all about culture.
Home to Salt's Mill, an imposing Victorian Mill converted into a space for art, shopping and dining, you can visit the Hockney Gallery and have lunch at the award-winning Salt's Diner.
The village itself, which was built by Titus Salt in 1851 as a model village for the mill's workforce, is a Unesco World Heritage Site. Its Italian-style architecture is some of the finest in Britain.
Journey time: approximately 16 minutes
Station: Saltaire
CO2 emissions: Train: 0.75 KG CO2 e | Car: 2.5 KG CO2 e
From Glasgow: Discover the history of Sterling
Pay a visit to Stirling Castle, a marvellous mediaeval monument at the heart of the town.
A great day trip by train for the family, the castle has lots of interactive activities, including storytelling, games and live performances.
It's also home to the Wallace Monument, a mighty tower dedicated to the memory of Wallace and his famous victory at the battle of Stirling Bridge.
Journey time: approximately 30 minutes
Station: Sterling
CO2 emissions: Train: 1.56 KG CO2 e | Car: 5.24 KG CO2 e
From Edinburgh: Hit the beach in North Berwick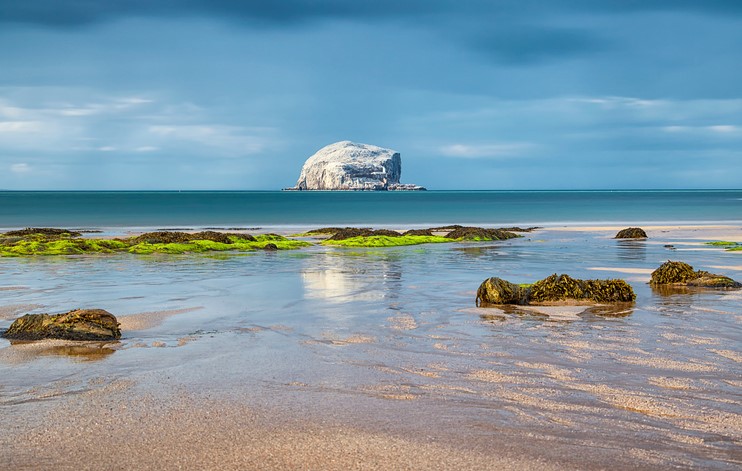 A day beside the seaside awaits in the charming village of North Berwick, less than an hour's day trip by train from Edinburgh.
If you're travelling with kids, there's a long sandy beach, perfect for sandcastles and paddling. Plus there's also the Scottish Sea Bird Centre, a conservation charity that provides wildlife tours by boat.
The East Lothian village is also a great day trip for groups, with lots of opportunities for walking, golfing and watersports.
Journey time: approximately 44 minutes
Station: North Berwick
CO2 emissions: Train: 1.37 KG CO2 e | Car: 4.58 KG CO2 e
From Birmingham: A fun family day out in Telford
With the Royal Air Force Museum, a zoo and the Museum of the Gorge, Telford is a fantastic day trip for kids of all ages.
Sitting between Birmingham and the Welsh border, Telford is surrounded by greenery and parkland for families on a budget.
If the weather's nice, head to Ketley Grange Play Park for some outdoor fun and a picnic.
Journey time: approximately 45 minutes
Station: Telford
CO2 emissions: Train: 1.91 KG CO2 e | Car: 6.41 KG CO2 e
Book your train travel with a Railcard and you can save up to 1/3 on your train fares.